Victims in fatal Burrillville crash identified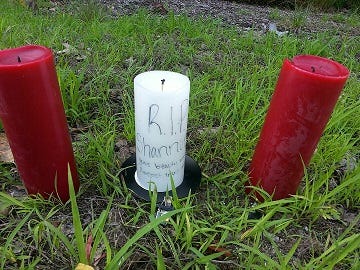 Dee DeQuattro
The victims in a fatal Burrillville head-on crash on Thursday afternoon have been identified as 19-year-old Shannon Heil of Burrillville and 19-year-old Markell Torres of East Hampton.
21-year-old William Scurry of Woonsocket was also in the vehicle with Heil and Torres but was treated for minor injuries at the scene and released. Police say Scurry was the only passenger wearing a seat belt.
The driver of the other vehicle, a minivan, has been identified 34-year-old Stephanie Jalette of Burrillville. Jalette was removed from her vehicle by the Jaws of Life and transported to Rhode Island Hospital via life flight where she remains in critical condition.
The vehicles crashed head on Route 102 near Glen Meadow Lane. Police say the crash was caused by operator error and they are continuing to investigate.
This is the second fatal accident in the area this month. As a result police say they are stepping up patrols are the road and will be vigilant when it comes to speeding.
(C) WLNE-TV 2013