Victims of Providence Fire have Items Stolen From Home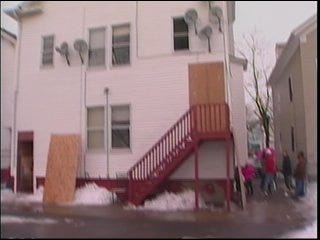 An update to a story you saw on ABC6 News, fire officials say that Tuesday's fire on Belvue Ave in Pawtucket, started in the basement.
The flames ruptured a gas line, forcing officials to evacuate nearby homes. 9 People, including 5 children lived at the home. Those people are now all staying at a hotel.
Meanwhile, Providence families already the victims of a fire, are now victims again thanks to a criminal.
ABC6 Reporter Malini Basu has that story…