Video shows bear cub wandering by porch in Mansfield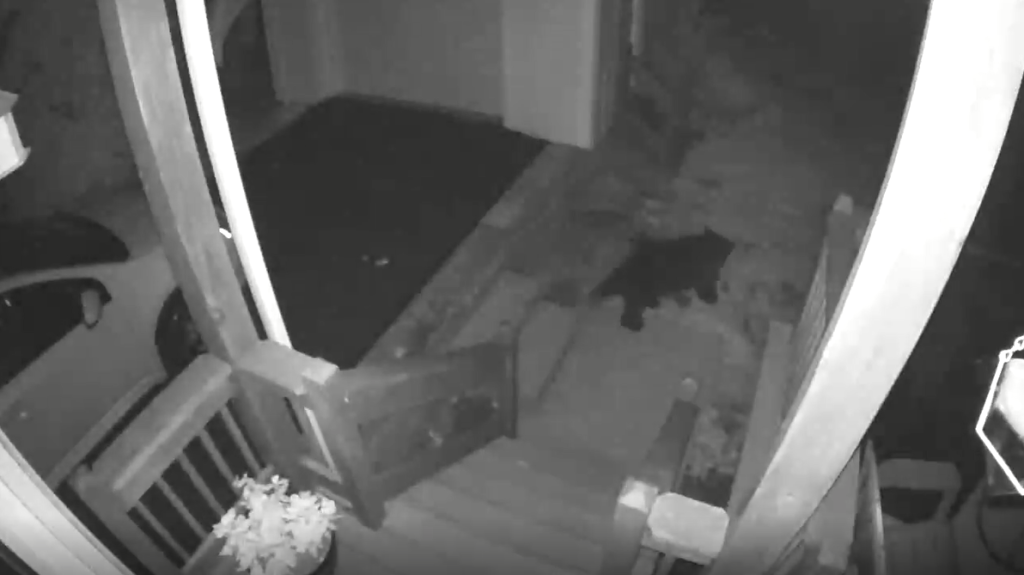 MANSFIELD, Mass. (WLNE) — Mansfield police shared a video of a Black bear cub wandering by a resident's porch Monday morning.
The recording shows the cub outside of a home on Central Street just after 2:30 a.m.
Police advise anyone who sees a bear not to get close to it or interact with it.
"Most black bears are wary of humans, but if you find yourself outside when one approaches, clap your hands and talk loudly while slowly moving away," the department explained.
Anyone who spots a bear should call the Massachusetts Division of Fisheries and Wildlife at 508-389-6300.
The department added that residents should put any pet food or bird feeders as well as secure their garbage cans to prevent bears from consistently making visits to their backyards.