Vietnam Vets honored at Rhode Island State House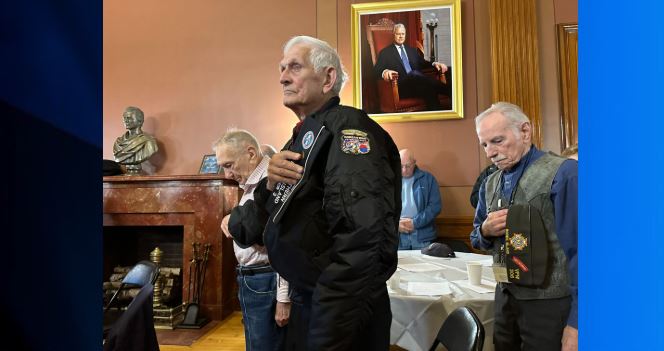 PROVIDENCE, R.I. (WLNE) — The City of Providence and the state of Rhode Island celebrated the sacrifices made by veterans of the Vietnam War today.
A ceremony was held at the statehouse on Wednesday, memorializing those who did not make it home, and offering praise to those who did.
Several decorated veterans and their families were in attendance for the ceremony.
Governor Dan McKee said nearly 21,000 brave Rhode Islanders served in the Vietnam War, and over 200 of them did not return home.
"On Vietnam Veterans Day, we remember these service member and their families and thank them for their sacrifice," McKee stated.
Several speakers addressed the room full of veterans and a moment of silence was observed for the sacrifices made by all service-members.