Viewing the August 21 Solar Eclipse in Southern New England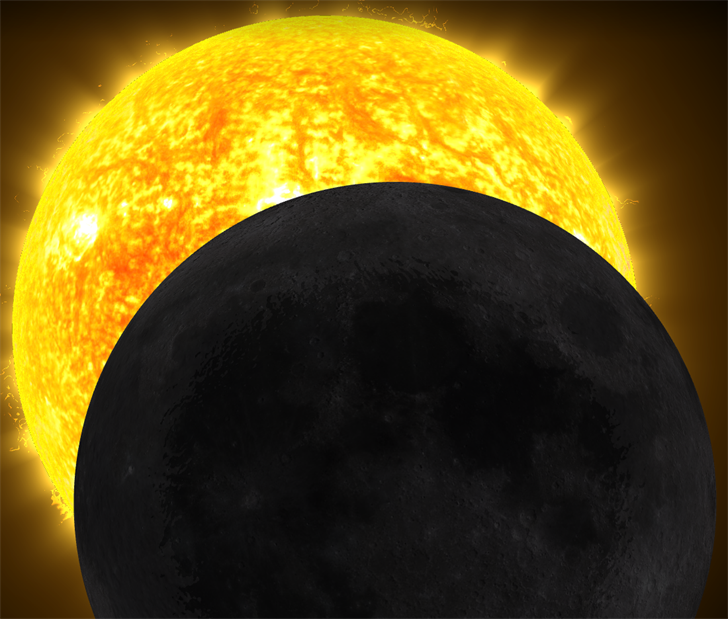 By: Tim Studebaker
Facebook: @TStudebakerABC6
Twitter: @TStudebakerABC6
Email: tstudebaker@abc6.com
PROVIDENCE, R.I. – It's the first coast to coast solar eclipse in the US in almost 100 years. We are now only 11 days away from what some are calling the "Great American Eclipse of 2017".
Here's a rundown of what you can expect to see here in southern New England during the August 21 event.
A solar eclipse occurs when the moon comes between the Earth and the sun, casting a shadow on the Earth.
Brown University Professor of Physics Dr. Ian Dell'Antonio says, "The path of totality is very narrow. It's less than 100 miles for this eclipse."
The path may be narrow, but it's thousands of miles long, stretching from Oregon to South Carolina. Southern New England is outside of that path, so we're looking at a partial eclipse.
Dell'Antonio says, "We'll get about 72% in Providence, a little bit higher than that in South County. That means that the sun will be partially covered by the moon."
It can be viewed from anywhere in our local area, unless it's cloudy, but you need to be safe if you want to see it. Dell'Antonio cautions: Never look at the sun without the proper equipment.
Dell'Antonio says, "Probably the simplest way is to just project the image onto a piece of paper using a pinhole camera."
You can also buy eclipse glasses that have Mylar in the lenses. Those make it safe to look at the sun. But, be sure they aren't counterfeit or damaged. You can test them by putting them on and looking at the brightest light you can find – other than the sun.
Dell'Antonio says, "If you can see anything, then the glasses are defective. Do not look at the sun with them."
If you want to watch with others, or do not have access to the proper equipment, you can join a viewing party. You can find a list at our website here: http://www.abc6.com/story/36110411/solar-eclipse-local-viewing-parties
For our area, the eclipse begins around 1:30pm. It reaches its maximum at around 2:45pm, and it's all over by 4:00pm.
The next solar eclipse in the US is in less than 7 years. The path of totality for that one passes through parts of New York, Vermont, New Hampshire, and Maine – so start planning.
©WLNE-TV / ABC6 2017