Vigil held for young Providence man killed in crash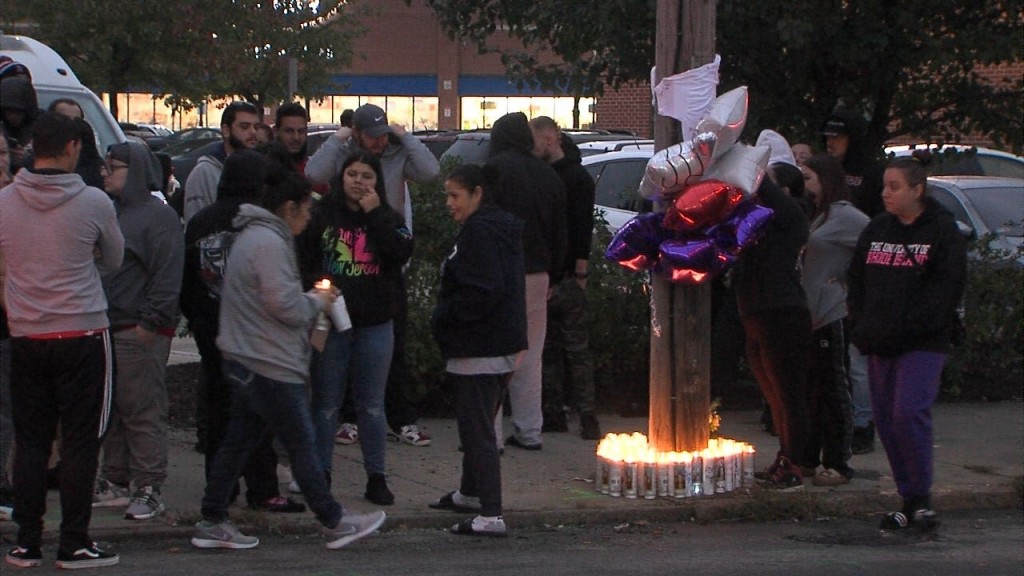 PROVIDENCE, R.I. (WLNE) — A constant stream of family and friends of Frank Perry, Jr. filled the sidewalk along Atwells Avenue Monday night.
"I love him, and I will miss him," said Perry's sister Maria.
Loved ones were in shock and disbelief as they prayed, lit candles and signed a t-shirt in memory of the 28-year-old Providence father of two killed in a crash early Monday morning.
"He was getting his life together for his boys," said Maria Perry. "He was a wonderful person. He did everything for everybody. He was an amazing man."
"Oh, he was a very loving kid," said Frank Perry's aunt Sandra Winters. "He was a very outgoing person, had a lot of friends."
According to police, a landscaping truck driven by a 25-year-old man police are not identifying t-boned Perry's car. A third car was also hit by the truck.
"He was going home, and I guess wrong place at the wrong time," said Maria Perry.
The driver of the truck was arrested for trying to run off after the accident.
"Why would you leave?" said Winters.
The driver who caused the accident is in stable condition at Rhode Island Hospital. Providence Police tell us he'll likely face more charges, including driving to endanger-death resulting.
"Put yourself in our shoes. How would you feel if we did that to one of your family members? It's so unreal. There's nothing we can say or do to bring him back, and there's no punishment that will be strong enough for what he did to us," said Winters.
Anger mixed with heartbreak, as those who loved Perry struggle to come to terms with the fact that he's no longer here.
"We're just going to have to pull it together like we always do, and as a family be strong," said Winters.
Police tell ABC6 the driver who caused this wreck did not work for the landscaping company. Police are looking into why he was driving that vehicle, and if impairment played a role in this crash.
There was also a passenger in Perry's car who is now in critical condition.
© WLNE-TV / ABC6 2018