Viola Davis receives star on Hollywood Walk of Fame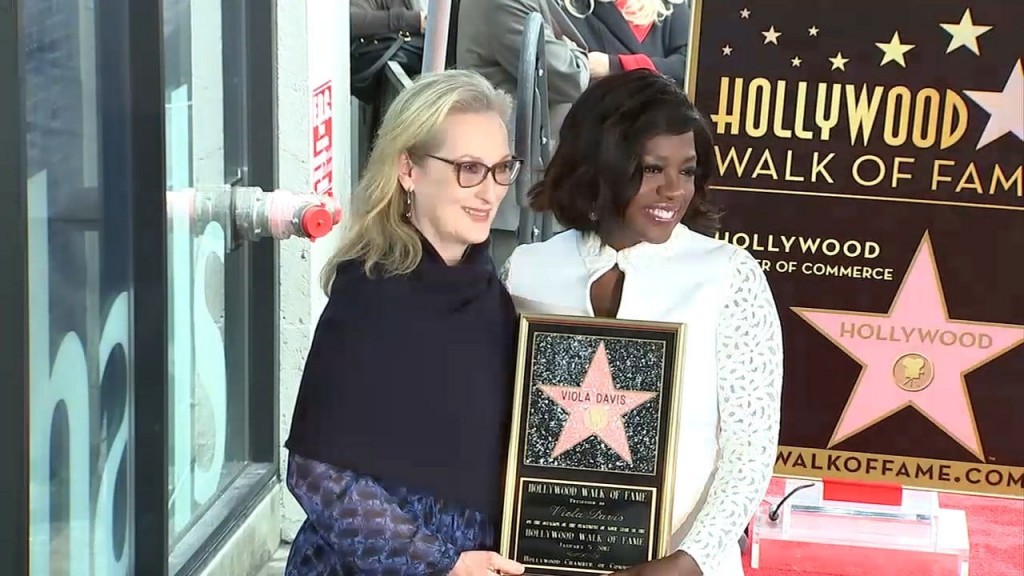 By: News Staff
news@abc6.com
LOS ANGELES, CA — As if it was not already clear, Viola Davis is a star as she now has a marker to prove it.
The celebrated television and film actress and Central Falls native received her own star on the Hollywood Walk of Fame Thursday.
Actress Meryl Streep presented Davis with the honor.
"I cannot believe my life right now that Meryl Streep spoke at my Hollywood Walk of Fame ceremony with my handsome, handsome husband and a beautiful daughter," said Davis.
Davis is nominated for a Golden Globe for Best Supporting Actress for her role in the new drama film "Fences."
©WLNE-TV / ABC6 2017