Virginia is #1 Seed in East Region Which Includes the PC Friars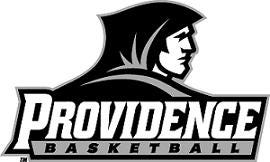 Virginia earns No. 1 seed in the East Region
By DAN GELSTON=
AP Sports Writer=
VILLANOVA, Pa. (AP) _ Sparked by its Atlantic Coast Conference tournament championship, Virginia is the No. 1 seed in the NCAA tournament's East Region.
The Cavaliers (28-6) will face No. 16 seed Coastal Carolina (21-12) on Friday in Raleigh, N.C. in the second round, and a win would pit them against either Memphis or George Washington.
Big East regular-season champion Villanova (28-4) earned the No. 2 seed in the East and will play Milwaukee (21-13) Thursday in Buffalo, N.Y. With a win, the Wildcats would face a familiar rival in the next round: Connecticut or Saint Joseph's.
Iowa State is the third seed and plays N.C. Central.
Other match-ups in the region include: Cincinnati-Harvard, Michigan State-Delaware and North Carolina-Providence.
The regional title game will be March 28-30 at Madison Square Garden in New York.
AP-WF-03-16-14 2347GMT