Virtual learning at Tiverton Middle teaches students about Science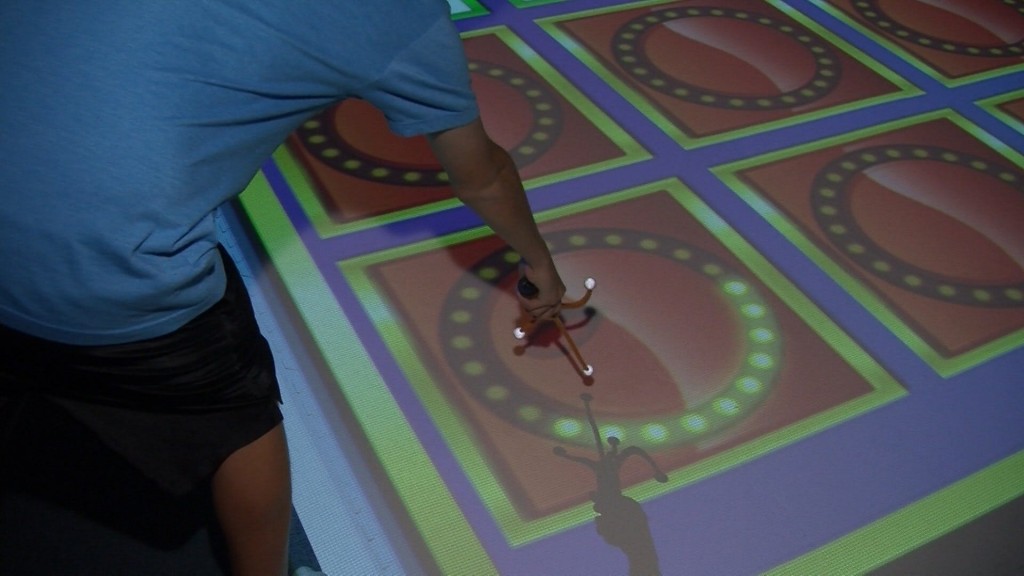 By: Rebecca Turco
Email: rturco@abc6.com
TIVERTON – Tiverton Middle School is taking an innovative approach to learning through a new, interactive classroom.
Science classes are taking turns using a multimedia room known as the SMALLab (Situated Multimedia Arts Learning Laboratory). Lesson plans play out on a large touch-screen on the floor, which students activate using wands. Twelve infrared cameras activate the students' motion to make everything work.
"It's about embodied learning," explained Principal Laurie Dias-Mitchell. "This sort of delivery model is where our kids are. They are living in the digital realm. And our science classes and a lot of our classrooms are still in the 20th century."
The SMALLab has dozens of different scenarios for the teachers and students to use. Some are pre-set, while others are customizable.
The hands-on learning gets the entire class involved. "I would have kids that would just sit back and not take part, whereas now, I find that there's pretty much 100 percent participation – which is huge," said Marie Clarey, an eighth grade science teacher and the school's science coordinator.
For now, the SMALLab is only used for science classes, but Dias-Mitchell hopes to expand the program to other subjects in the coming years. "There are so many applications [that] we have only touched the surface," she told ABC6 News.
The SMALLab was purchased through a $99,000 grant from The Champlin Foundations. Around $35,000 went toward that purchase and the rest funded four new laptop carts.
The school set up the SMALLab and science laptop carts in January, at which point training session began for the science teachers. They started implementing this technology in their lesson plans beginning in March.
Now marks the first full school-year all students are using it.
Dias-Mitchell hopes an added bonus may be improved NECAP test scores in Science. Students have tested around 30 percent in that subject in the past few years.
© WLNE-TV 2015