Vistaprint to bring 125 jobs to Providence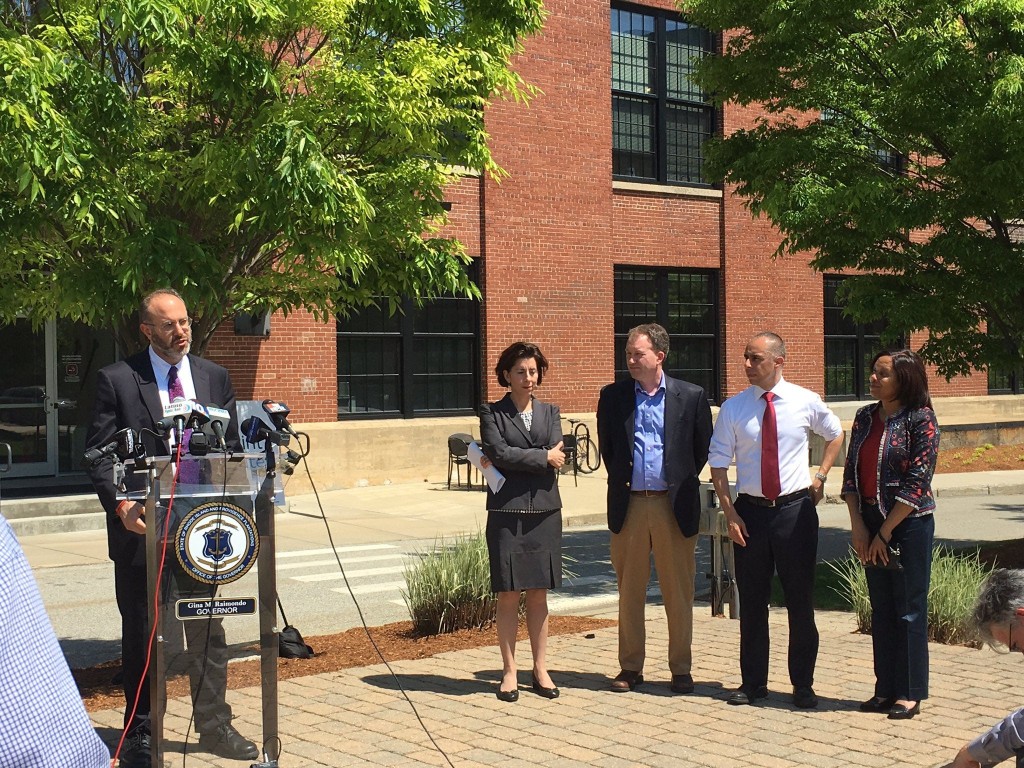 By: Chloe Leshner
Email: cleshner@abc6.com
Twitter: @CleshnerABC6
PROVIDENCE, R.I. (WLNE) — The deal gives Vistaprint the chance to seek $2.2 million in tax credits from the Rhode Island Commerce Corporation over the next 10 years but state officials claim Rhode island will get that money back, and more, in tax revenue.
A positive look to the future as Vistaprint announces bringing 125 jobs to Providence by 2020.
"I have every expectation that 125 is just the beginning and you're going to continue to grow here," said Governor Gina Raimondo.
Something the President of Vistaprint, Don LeBlanc says they intend to do. The company is making changes to be able to provide printing services for much larger companies and the first step is consolidating and bringing a national sales office to Providence.
"I'm happy to say we've been growing rapidly to the point where we want to take our handful of sales people and blow it out to a national sales model," he said.
He added they had a lot of choices, but Providence will allow them to be more cost competitive.
"The more we can save the more we can invest and instead of hiring 100 sales people we can hire 125 sales people," said LeBlanc.
Helping to sweeten the deal is the $2.2 million in tax credits Vistaprint can claim over the next 10 years. The plan is for the state to recoup that and then some, collecting $5.3 million in tax revenue over the next 12 years.
Vistaprint says they were also impressed with Providence's high quality talent pool.
"We are not a sleepy college town we absolutely are a university city so to the rest of the world and any other company looking to relocate, if you want to be where the talent is you want to be right here in Providence," said Mayor Jorge Elorza.
Vistaprint could be eligible for even more tax credits if they hire 275 workers by 2023.
The company is still searching for a location for its offices, but plans to start hiring in June or July.
©WLNE-TV / ABC6 2017