Volunteers Build Providence Elementary School Playground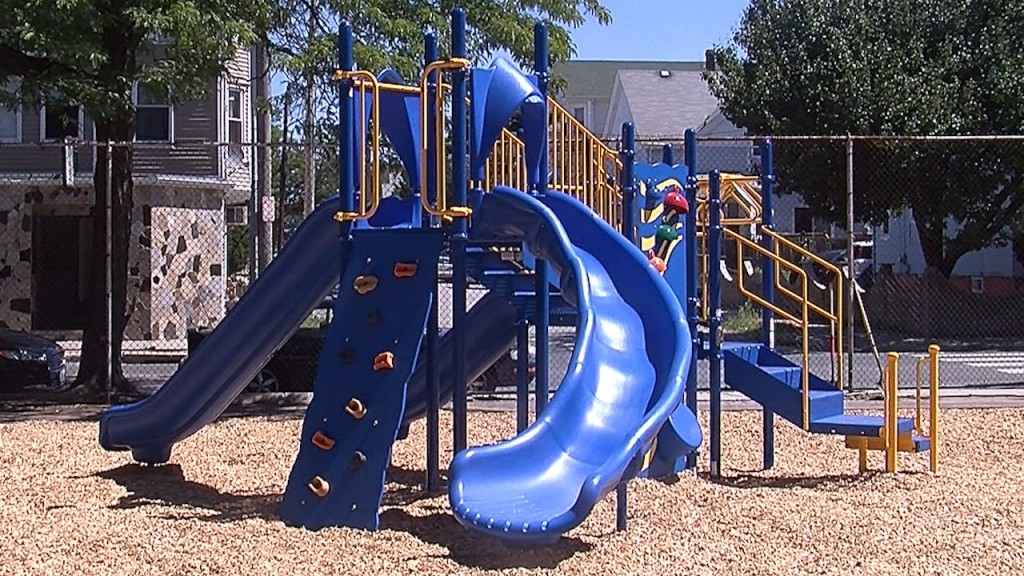 By Dana Griffin
PROVIDENCE, RI- Students at Alan Shawn Feinstein Elementary School will head back to class on Monday with a brand new playground; something the school has been without for long time.
Today, volunteers built the blue and yellow playground that will share a once bare blacktop with a huge painting of the United States.
"When they come out here to play, they're not just running around on blacktop, skinning their knees; we have something they can have some kinesthetic activity with," said Principal, Cynthia Scheller.
The principal says this would not be possible without a $25,000 donation from the school namesake.
Scheller said, "Mr. Feinstein came to me in June and said, 'What do you need? What do the students here need?' and I said we need a playground.
Local businesses donated items and offered equipment at a discounted rate.
Fourth grade teacher, Jennifer Partridge, is excited. She knows the benefits of getting those students out for recess.
"Open, and let go for just a short period of time, they go back and they're so much more productive and then we have a much nicer time too," said Partridge.
© 2013 WLNE-TV