Volunteers fix up Army Veteran's leaky roof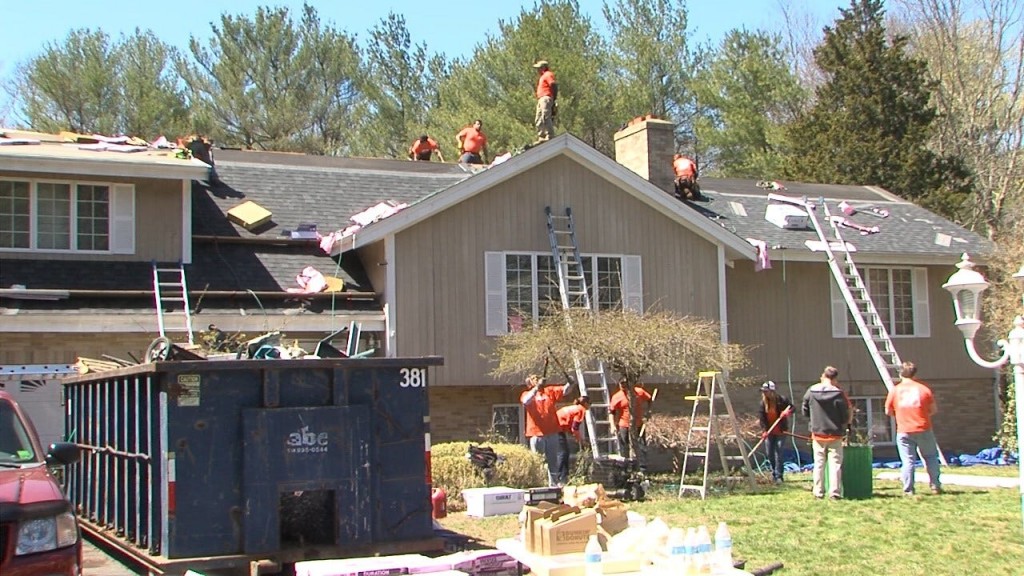 By Alana Cerrone
acerrone@abc6.com
@Alana_Cerrone
Chris Bruce is getting some much needed repairs on his North Dartmouth home.
But for this U.S. Army Veteran, it means much more than just that.
"It's something I cant put into words…what they're doing for me here."
Earlier this year, Bruce had a leaking roof, but he couldn't fix it himself.
Bob Lesieur from the Home Depot was one of the volunteers that came to the rescue. "The roof was in tough shape the yard was in tough shape…it's just a big thank you for what they've done for us."
Since 2011, volunteers from Home Depot have fixed over 25,000 homes for Veterans across the country.
Today, it was Bruce's turn.
"This morning they were here at 7 am and started ripping up the roof…and as you can see it's almost done."
Chris Bruce is no stranger to helping others – after serving in the Army, he joined Team Rubicon, which is a volunteer network of U.S. military veterans that responds to natural disasters.
© WLNE-TV 2016