Vote Monday will decide fate of the Central Coventry Fire District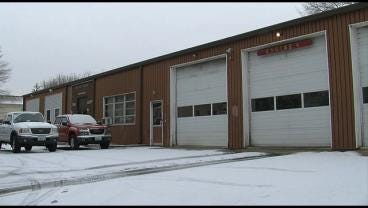 By: Melissa Toupin
mtoupin@abc6.com
After months of heated debate the fate of the Central Coventry Fire District will be turned over to taxpayers.
"Hoping to really put it all behind us. Pass a budget, approve a budget and be able to move forward again," said Union President Captain David Gorman.
Residents are on the hook for the department's one and a $1.5 million budget deficit.
"We didn't really cause this issue. It was a clerical error and the tax payers are going to have to pay for it. The fire fighters are going to have to pay for it," said Gorman.
All 52 firefighters could lose their jobs if the department closes. That would happen if voters reject the budget fire. The other option is to raise property taxes. It'll go to a vote Monday.
The union says it's already negotiating concessions that would save about the same amount of money as the budget hole. The union can not comment on the details at this point.
"Thing is great. But why not tell people in advance what it is? Is it smoke and mirrors?" said Coventry business owner John Assalone.
Assalone blames the fire department for the district's financial struggles.
"Do we need a tax increase? Yes, we do. Do we need any more deficit and misinformation? No, we don't," said Assalone.
The decision would normally be made by the fire district board, but right now a court appointed receiver is in charge. So despite the vote by taxpayers he will ultimately make the decision.
The meeting is scheduled for Monday, February 11, 2013 at 7 PM at Coventry High School
Beyond $1.5 million budget shortfall the fire district is under investigation for $800,000 in missing retirement funds. That is separate from the vote on Monday. The state is looking into the matter.