Voters encounter problems at North Providence polling station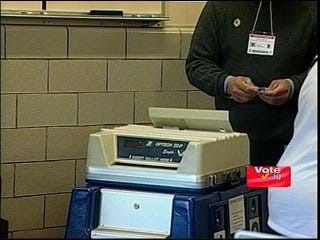 Some voters were turned away at a polling station in North Providence because of problems with voting machines.
The problems happening at the polling place at the Marieville Fire Station.
A repair technician had to be called three times within five hours to deal with malfunctioning machines.
Police were on hand to monitor the repairs.
However, some voters couldn't wait for repairs to be made and left, saying they'd try to come back later.
"This is disgusting," an angry voter told ABC 6 News. "It shouldn't be happening."