Wake held for 1st of 2 fallen Boston firefighters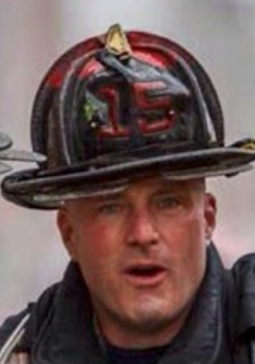 By News Staff
Twitter: https://twitter.com/ABC6
Facebook: https://www.facebook.com/ABC6News?ref=hl
Information provided by the Associated Press
BOSTON (AP) Thousands of people have gathered to honor a Boston firefighter who died with a colleague as they battled a fire last week.
Firefighters from around the country joined family, friends and other mourners at a wake Tuesday for Lt. Edward Walsh at St. Patrick's Church in Watertown.
43 year-old Walsh grew up in the Boston suburb where his father and several family members have served as firefighters.
Walsh and Firefighter Michael Kennedy were killed March 26 when they became trapped fighting a nine-alarm blaze at a brownstone apartment building in Boston's Back Bay.
Walsh lived in Boston with his wife and three young children.
His funeral Mass will be held at the Watertown church on Wednesday morning. Thousands are expected to attend, including about 200 members of the Providence Fire Department.
"I think it's very important for the families to show that bond. It's just a bond that all firefighters across the country have," said Providence Fire Dept. Assistant Chief of Operations Daniel Crowley.
The Providence Canteen will also be at the funeral to provide food and drink to the those paying their respects.
Firefighter Michael Kennedy's wake is scheduled Wednesday, and his funeral on Thursday in Boston. Providence firefighters will also attend his funeral.
©WLNE-TV / Associated Press