Walk to raise awareness for PTSD ends in Providence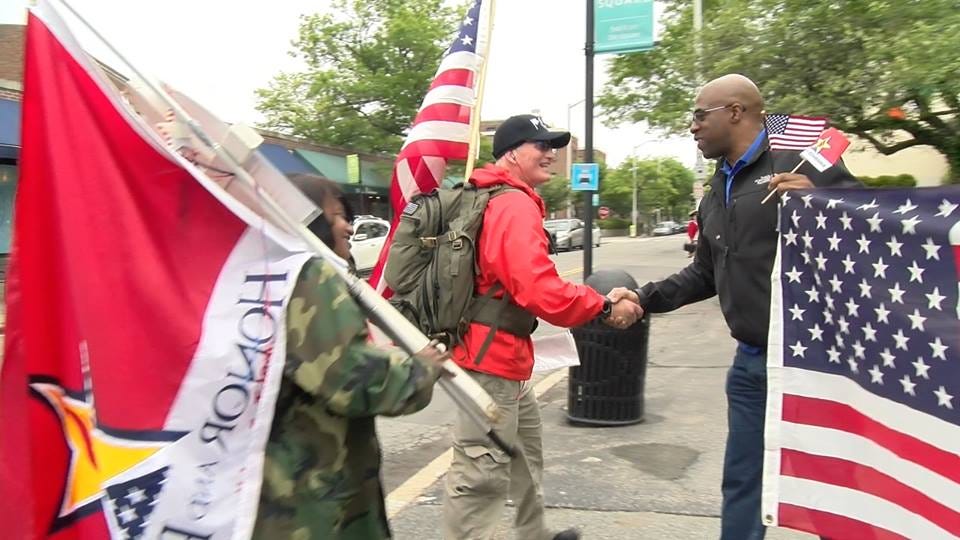 By: Chloe Leshner
cleshner@abc6.com
@cleshnerabc6
PROVIDENCE R.I. — A Connecticut man honoring veterans over Memorial Day weekend by walking 70 miles from Connecticut to Providence. He's hoping the walk will bring awareness to PTSD, suicide and other mental health issues impacting veterans.
22 veterans commit suicide each day, a result of PTSD. Steve Lewis dedicated his weekend to honoring those vets, hoping that doing so will help lessen the stigma associated with mental health issues. An American flag strapped to his back, Lewis made his way up Waterman Street, the final stretch of his 70 mile walk meant to bring attention to veteran's mental health.
"Not all wounds are something that are visible to other people. But they're wounds nonetheless they're mental wounds and they need to be healed," said Lewis.
A high school track coach, he says hes seen too many of his students changed by war. He spent three days walking from Manchester, Connecticut, ending at McBride's Pub, greeted by vets.
Joining him for the the first and last mile, Middletown resident Beverly Franklin whose son Michael took his own life while on active duty.

"He was a good soldier and no I wouldn't take it back because it was something he wanted to do. The most I can do is honor his memory and try to prevent what happened to him from happening to other people by getting them help," said Franklin.
Money raised will go to Comfort Farms, an acute crisis center that uses agriculture to help vets heal, the first of its kind in the nation.

"We're less than 1 percent that do whats difficult. To come back and to see civilians carry the baton for us is just amazing," said Jon Jackson, a veteran and founder of Comfort Farms.
Lewis plans on making the 70 mile journey again next Memorial Day weekend. so far he's raised nearly $2,000 for Comfort Farms which is based out of Georgia with plans to go nation wide.
©WLNE-TV / ABC6 2017