Walmart pulls violent game displays in wake of shootings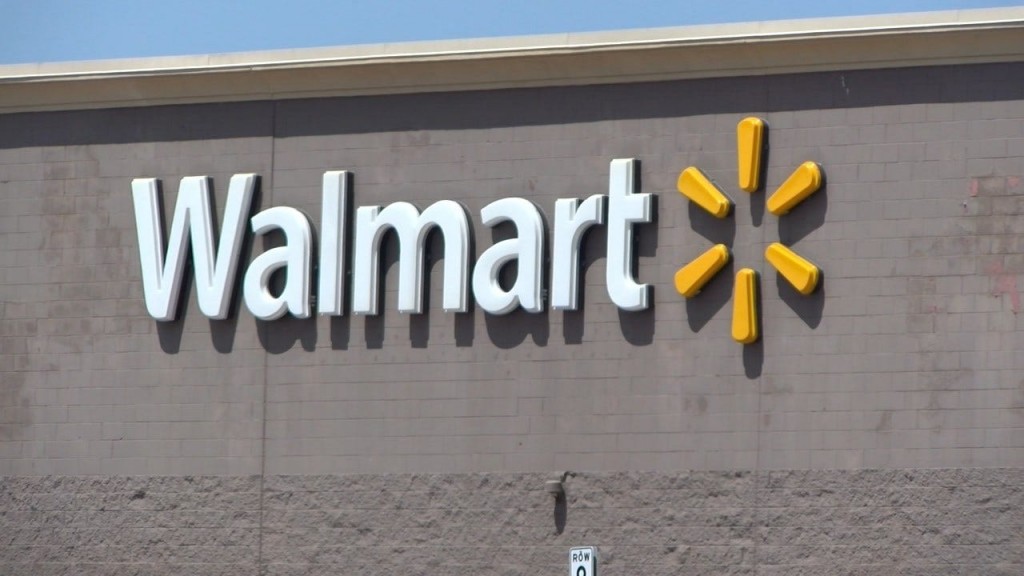 Less than a week after a deadly shooting at a Walmart in El Paso, Texas that killed 22 people, the retail giant has decided to pull all violent video game displays and signs in response.
The move has many people seeing it as a 'feel good do nothing' decision because Walmart is not only still selling the games, but also real guns, and ammunition.
In an internal memo, the retailer told employees to remove any violent marketing material, unplug Xbox and PlayStation consoles that show violent video games and turn off any violence depicted on screens in its electronics departments.
"We've taken this action out of respect for the incidents of the past week," Walmart spokeswoman Tara House said in an email to ABC News.
With Republican lawmakers responding to the shooting blaming video games and mental health, while Democrats are blaming a lack of regulation on assault-style weapons, the move is sparking the old age question of whether video games really play a role in the epidemic of mass shootings.
But some customers at the Coventry Walmart like Cheryl Siart said the company is barking up the wrong tree.
"Sometimes I feel like it puts ideas in the kids head but there's a lot of other stuff going on," she said. "To go into places like this you have to look over your shoulder at all times. It shouldn't be like that."
At the Coventry location, Walmart is selling ammunition. For West Warwick resident Rick, who did not provide his last name, he said it's a bit ironic.
"You're taking away pictures of violence but you're still selling ammunition," he said. "I think it's something mental. It's in their head."
Mike Cerullo is a mental health counselor who has worked with violent youth in the past. He said it's unfair to blame video games altogether, however, when it comes to violence there is a lot of factors at play.
"Is that causation? Well, no. But on a clinical level, it's certainly part of the diagnostic mix," Cerullo said. "Does that contribute to compulsive, angry, acting out behavior? In my experience yes."
Cerullo is comparing the move to regulations that have been put in place regarding tobacco and alcohol.
"Why wouldn't we be circumspective about how we market it?" he said.
Although Walmart still sells the games, there has not been any announcement as far as a change to its gun policy, according to ABC News.
ABC News also reports that after the mass shooting at a Parkland, Florida, high school last year, Walmart Inc. banned sales of firearms and ammunition to people younger than 21. It had stopped selling AR-15s and other semi-automatic weapons in 2015, citing weak sales
A petition created by employees to have Walmart discontinue gun sales has already reached 53,000 signatures.