Walpole woman to receive first leg from Abbott Foundation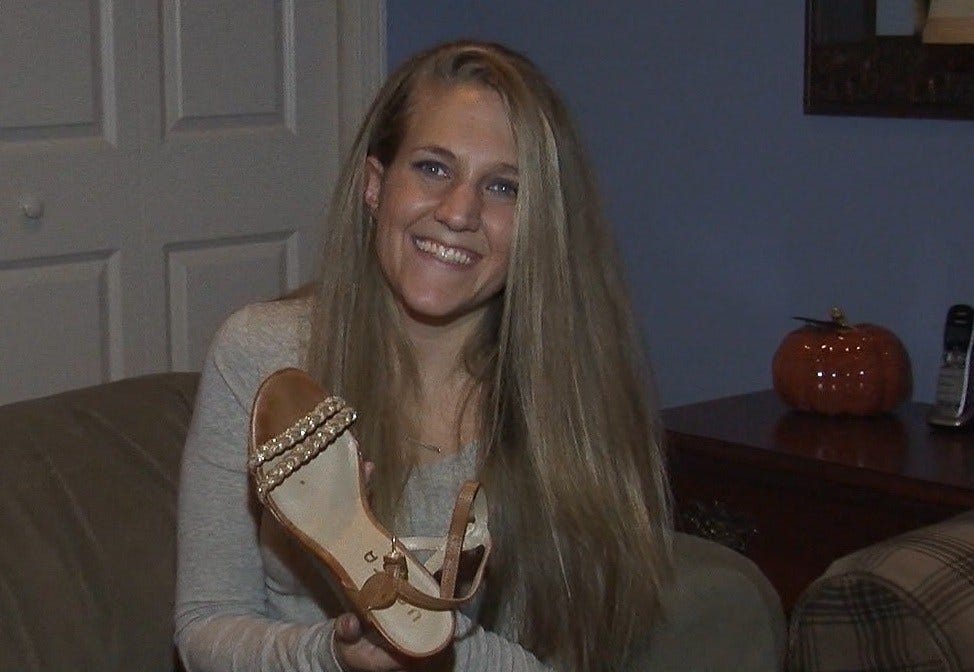 By Samantha Fenlon
sfenlon@abc6.com
A 26-year-old Walpole woman will be the first to receive a prosthetic limb from the Heather Abbott Foundation.
Hillary Cohen, who had her leg amputated two years ago, will receive the donation on Monday.
"It means the world to me. Words can't even begin to describe how much this means to me," said Cohen.
Abbott, a marathon survivor and amputee, created the foundation to help provide customized prosthetics to those who've lost limbs through trauma.
Cohen ended up meeting Abbott after she chose to have her leg amputated at the age of 24. She says they have since become close.
"I had mentioned to her that I had never been able to wear heels before because of this genetic condition that I had that caused tumors to grow in my nerve endings, so I had never gotten to experience that. That was never part of my life. When I told her that she said, 'heels are my favorite things ever!'" said Cohen.
The 26–year–old says the donation from the foundation is life-changing.
"I got to try on the rough draft version of this, and that was just the foam covering, and I looked in the mirror and I was like, 'oh my gosh! That's what it looks like to have two normal looking feet,'" said Cohen.
Cohen is currently working at Beth Israel Hospital. She says she wants to pay forward the kindness that Abbott has shown her.
© WLNE-TV 2015