Wampanoag Meadows coming to East Providence; residents, business owners and mayor react
The eight building development will bring 416 apartments to the area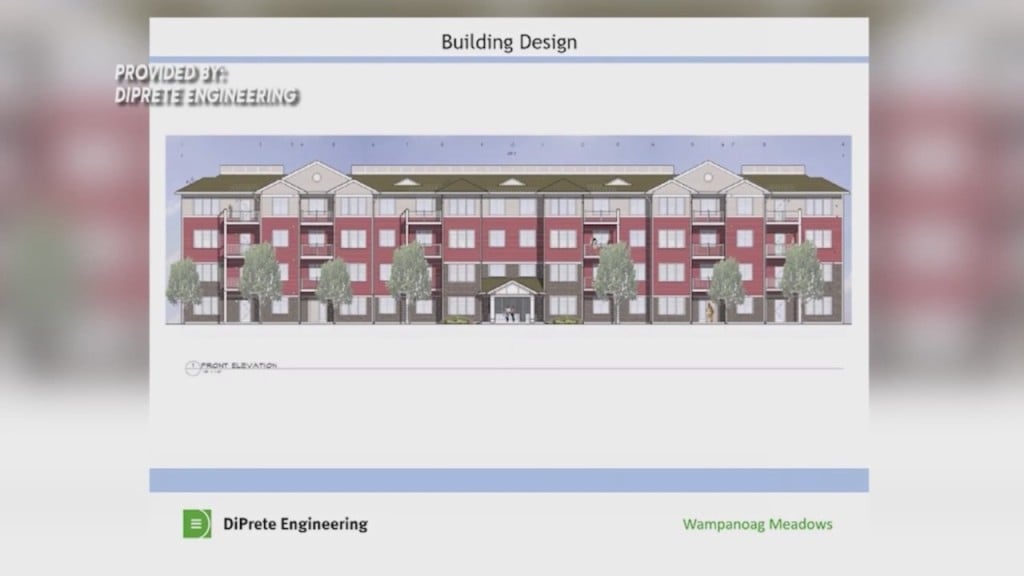 EAST PROVIDENCE, R.I. (WLNE) — Eight buildings and 416 apartments continue to be built in East Providence off of Route 114. While some eagerly await it's opening, others say they weren't given proper warning.
The area off of Route 114 used to be a 55 acre gravel pit at the base of the Wampanoag Trail.
The complex will be called Wampanoag Meadows, and is expected to house residents as soon as November.
"Prices will be around $1,000 for the studios and up to $1,500-$1,600 for the other apartments," explained East Providence Mayor Roberto DaSilva.
The mayor explained that the one to two bedroom apartments will be market rate, but on the more affordable side. He hopes this project will bring in younger residents and boost the city's economy.
"Those people are going to go to your local businesses, they're going to go to your local shops, they're going to contribute to our economy. That's what makes a city vibrant. The project is going to generate $800,000 a year once it's fully developed," DaSilva continued.
Bella's Italian Gourmet, a shop just down the road, said 416 new apartments will be a gamechanger for their business.
"Oh, my God, you don't understand. We've been suffering since the pandemic," explained a Bella's chef, James Travaline. "But these apartments over here are going to make business superb."
Just in the last month, construction crews dug out an entrance to the property, giving community members their first glimpse. Some neighbors told ABC 6 News they didn't even know what the construction was for, and feel as if it was hidden away from them.
"I had no idea what was going on," explained neighbor, Phil Swenson. "I feel like it should have been advertised a little better before development… it's a little shady."
The project broke ground in September, and plans to welcome residents in November.