Wanted man arrested for trafficking cocaine after traffic stop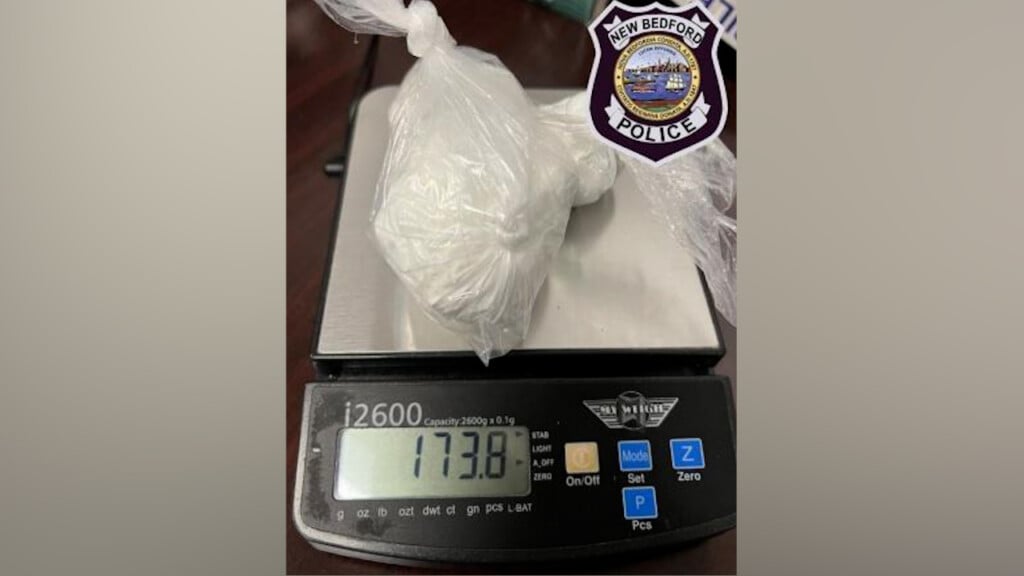 NEW BEDFORD, Mass. (WLNE) — The New Bedford Police Department said they arrested a wanted man for trafficking cocaine on Saturday.
According to officers, 20-year-old Julius Andrade tried to walk away from a traffic stop after police saw his expired inspection sticker.
Police conducted a search following Andrade's attempt to flee where they said they found over 130 grams of cocaine.
He was taken into custody where police said they found another 40 grams of cocaine in his pants.
Andrade was also found to be unlicensed and had an active warrant out of Sanford Maine, police said.
Andrade is charged with trafficking cocaine in excess of 100 grams, unlicensed operation of a motor vehicle and being a fugitive from justice.