Wareham couple arrested with heroin, other drugs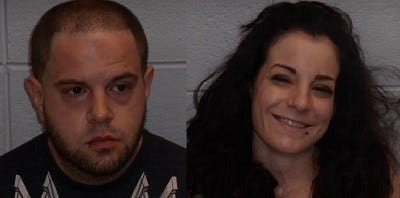 By News Staff
Wareham Police arrested a couple after finding them both in possession of heroin and other drugs.
Police executed a search warrant at the Woods at Wareham apartment of 29-year-old Sara Savoie and 29-year-old Michael Navarro late Tuesday morning.
There, they found Savoie in possession of suboxone pills while in the presence of three young children.
Prior to the search warrant, detectives had found Navarro in a Marion Road plaza with 4 grams of heroin, marijuana, and cash in his pocket.
In the apartment, police also found a digital scale, a plastic bag marled "LSD" with several LSD paper tabs, and an ounce of marijuana.
Savoie and Navarro were arrested and charged with possession with intent to distribute.
© WLNE-TV 2015