Wareham fire crews rescue dog from pond in sub-zero temperatures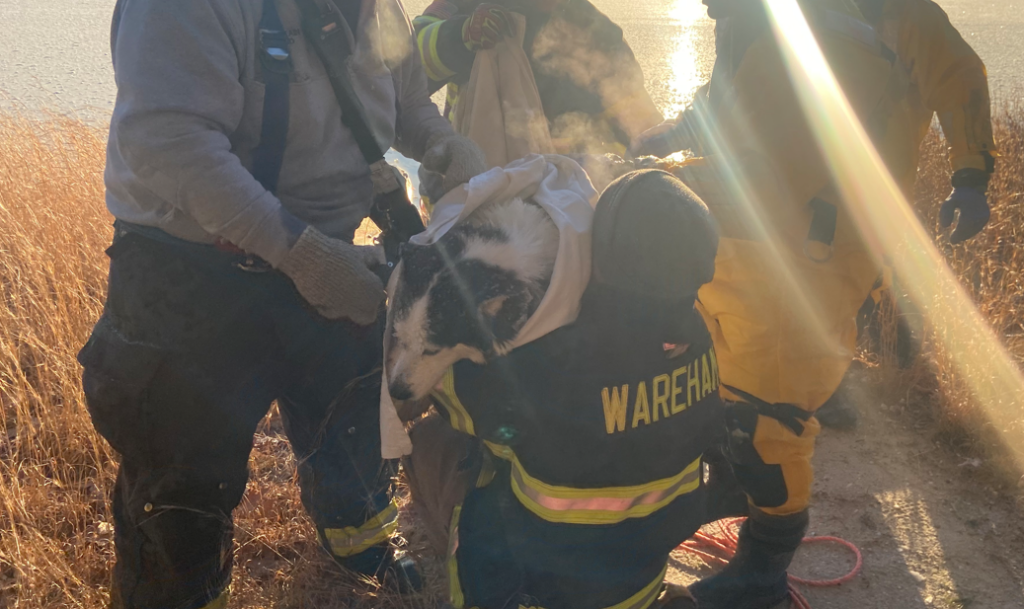 WAREHAM, Mass. (WLNE) — A dog was rescued by Wareham fire crews after falling through ice on a pond in sub-zero temperatures.
Wareham police said just after 7 a.m. on Saturday, crews responded to Barker Road for a report of a dog that fell into a pond.
Upon arrival, crews saw the dog, Dakota, in the water about 150 feet away from the shore.
Dakota appeared to be struggling.
Police said crews quickly deployed onto the ice and rescued the dog.
Dakota was then taken to a rescue vehicle stationed by the shore to warm up and wait for their owners.
After warming up, the dog was taken to a veterinarian for further treatment. Police said that Dakota was in the water for an estimated 20 minutes before being rescued.