Wareham firefighters battle brush fire with help from neighboring departments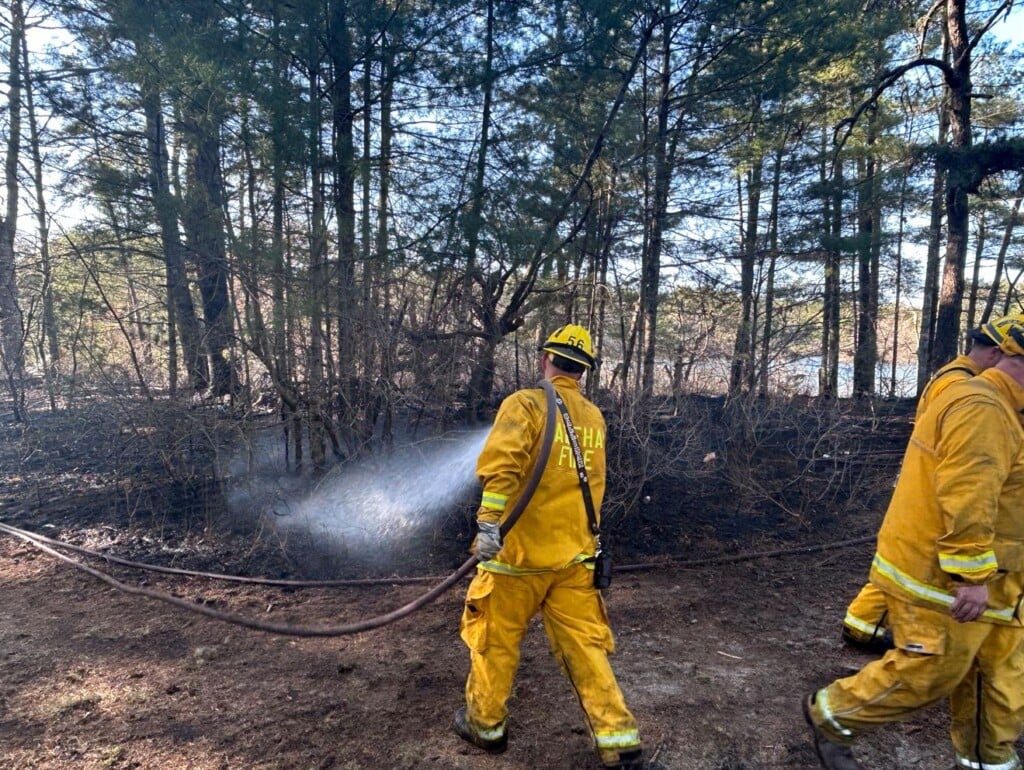 WAREHAM, Mass. (WLNE) — The Wareham Fire Department said they battled a brush fire that consumed just over two acres of land on Thursday.
Officials said on April 20, shortly after 2 p.m., a regional fire tower spotted a large plume of smoke in the area of Agawam Road.
Multiple brush fire trucks were dispatched to the area, including three breaker trucks along with a forestry truck and a tanker.
Incident Commander Chief John Kelley said he activated the "Myles Standish Compact," which called for additional resources including more forestry vehicles from the Plymouth Fire Department.
Officials said it was the early sighting from the fire town that prompted the fast and aggressive response that quickly extinguished the blaze.
Captain John Walcek with the Wareham Fire Department said given the high fire danger that day, the situation could have been much worse.
No injuries were reported.