Warm & muggy today, then delightful through midweek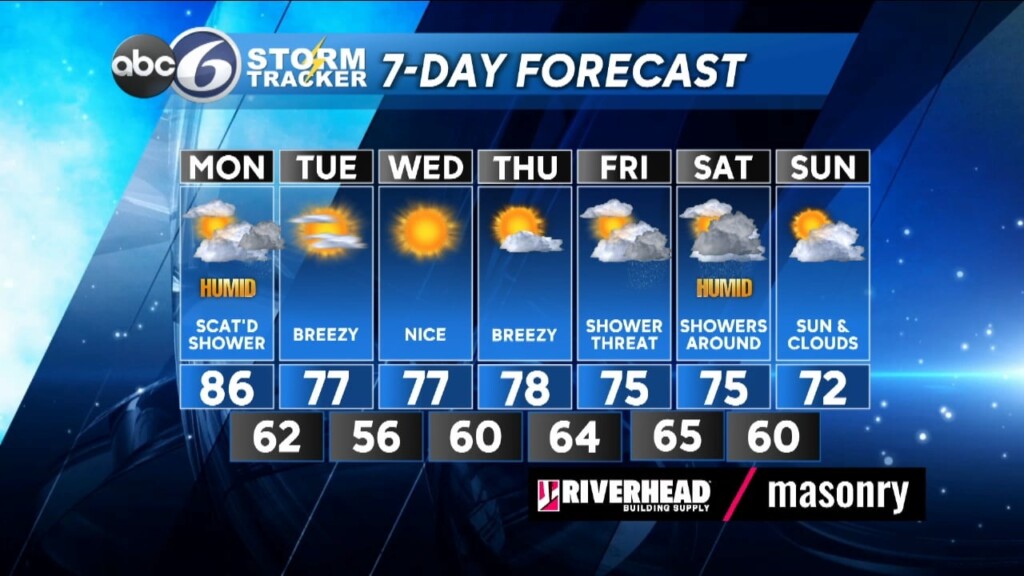 We'll be looking at a warm and muggy day today as a "cold front" works its way to southern New England later this afternoon. The sky will feature partial sunshine amidst a good deal of clouds today and a threat of a scattered shower or two later this afternoon and early this evening.
The humidity will begin dropping overnight as the front sweeps offshore.
A strong ridge of High pressure will bring cooler and drier weather for Tuesday and Wednesday, giving us more of a September feel, especially the nighttime low temperatures.
A "warm front" brings increasing clouds on Friday, with showers or thundershowers arriving towards the evening, continuing into the start of the weekend.
ABC Meteorologist Bill Gile