Warm Temperatures & Below Average Snowfall Pose Challenges for Ski Spots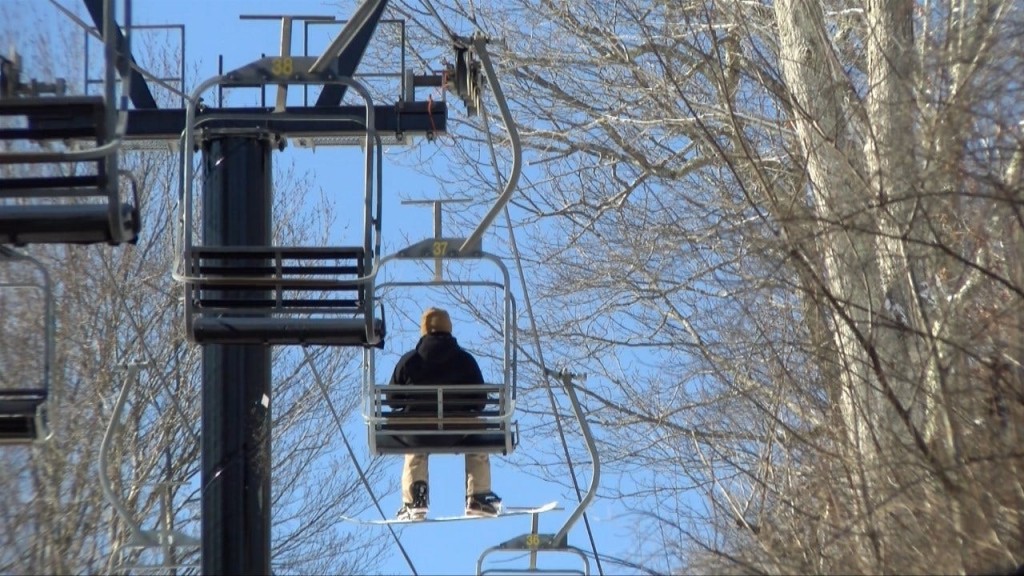 By: Tim Studebaker
Facebook: @TStudebakerABC6
Twitter: @TStudebakerABC6
Email: tstudebaker@abc6.com
EXETER, R.I. (WLNE) – In a snowy and cold winter, Yawgoo Valley Ski Area's typical base can get up to 5 or 6 feet. This winter has been anything but snowy. The base right now is just 1 to 3 feet.
Yawgoo Valley General Manager Tracy Hartman says, "The weather has not been our best friend this year, but you know we've weathered the fluctuations and been able to make snow when it's critical."
The lack of natural snow would be manageable if temps were consistently cold, but that hasn't been the case this January.
Hartman says, "It's best if it's really cold, below 25 degrees, low humidity, low dew points, clear skies, we're able to maximize our snow making at that point."
Warm temperatures did keep the ski area closed a total of five days in January, but they've since reopened.
Hartman says, "It's a balance, obviously, and some years are better than others. But we've managed these last 50-plus years, and I think Yawgoo will be here for quite a few more years."
Meanwhile, they're crossing their fingers, hoping this winter can turn itself around soon.
Hartman says, "We would like to end the season on a high note. So, more snow, more cold. We're always hoping for that."
For now, the snow making has been enough to keep skiers and boarders lining up for the lifts.
Jim Mulhearn from South Kingstown spent part of his Thursday at Yawgoo Valley. He says, "You know, my back yard has been grass all winter long, but you come here and you can look to the sides here, and you can see almost two feet of built up base. So I don't know what they do, but what they do is fantastic."
Yawgoo Valley reports 8 out of 12 trails are open.
© WLNE-TV / ABC6 2020