Warrant issued for pet spa owner after litter of puppies found at business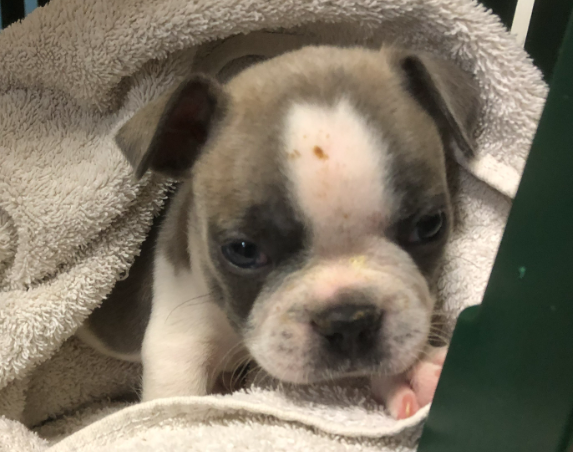 NORTH SMITHFIELD, R.I. (WLNE)– The owner of a North Smithfield pet spa has been issued a warrant for violating the terms of his bail, after the Rhode Island Society for the Prevention of Cruelty to Animals discovered a litter of puppies at the business on Tuesday.
According to RISPCA president Joe Warzycha, the group, along with Rhode Island State Police and the state veterinarian, served a search warrant at Doggy Styles pet spa after receiving a tip that there was a litter of French bulldog puppies at the business.
Owner John Froais was ordered to have no contact with animals following a previous charge of cruelty to animals.
The litter of six puppies have been examined by a veterinarian, and are being cared for by the RISPCA, who stressed that the dogs are not being offered for adoption at this time.
RISPCA said that Froais was in custody of a bulldog earlier in May, when he had brought the dog to a veterinarian for a Cesarean section.
In January, Froais had been charged with four counts of felony cruelty to animals and five counts of unlicensed practice of veterinary medicine, after four puppies had died while under his care.
©WLNE-TV/ABC 6 2020