Warren Man Who Murdered Parents Gets Two Life Sentences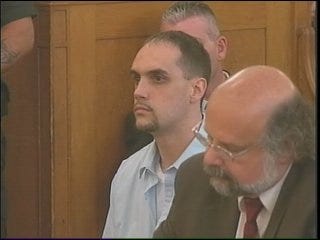 The man accused of brutally murdering his parents and then burying their bodies in a backyard cesspool in Warren has been sentenced to two consecutive life sentences in prison.
James Soares plead guilty to killing his mother and father with a hoe in 2008. His girlfriend Nicole Pacheco is already serving a five year sentence for using his parents' credit cards.
ABC6 Reporter Malini Basu has the story.