Warwick businesses left in the dark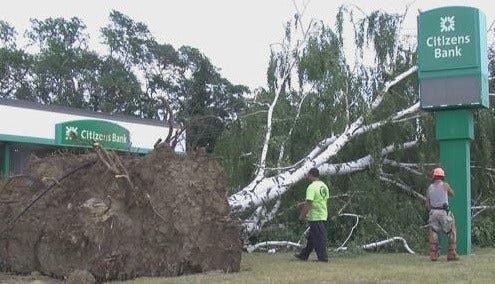 By Kirsten Glavin
kglavin@abc6.com
@kirstenglavin
Businesses without power were hit hard over the past couple of days in Warwick.
"We definitely lost a few good days," admitted Catherine Calapai, owner of Larry's Liquors.
Larry's Liquors in was just one of the many stores that lost power, and good business, due to Tuesday morning's storm.
"I'm sure customers were very upset when they came to the door and saw that sign," she said.
Customers were turned down. Employees lost days worth of pay. And cold beverages, sat idly in warming coolers, unsold. It meant lost money for many, but for Catherine Calapai, it also meant security concerns.
"My biggest fear was losing my alarm and my camera system, due to security and not being able to watch over the store, and being able to watch what happened during the time the electricity was out," she said.
Most businesses shared similar worries. But one restaurant in Warwick beat the odds.
"It was like a Friday night on a Tuesday," said Jim Rosco, owner of Palazzo's Pizza.
His restaurant was one of the only businesses that never lost power. And for their restaurant, business was booming.
"It was fabulous. At about 10:30, people were lined up at the door and it didn't stop until 10 o'clock that night. And then it started all over again on Wednesday," Rosco said.
But the customers were not so lucky. They were greeted with an hour and a half wait outside the door.
(C) WLNE-TV 2015