Warwick ceremony held by Mayor Frank Picozzi honoring veterans of the cold war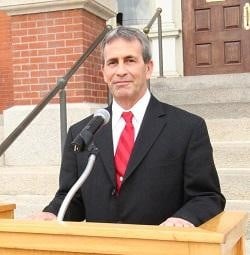 WARWICK, R.I. (WLNE) – Mayor Frank Picozzi, along with Representative Camile Vella-Wilkinson, will unveil a medallion to honor veterans of the Cold War.
A ceremony will be held on Veterans Day, November 11th at 10 am at the park outside of Veterans Middle School in Warwick.
There will be a motorcade of the Warwick Fire and Police Department's Honor Guard, and posting of the colors. A blessing will be given by Reverend Robert L. Marciano, followed by remarks from a Cold War Veteran, Mayor Picozzi and Representative Vella-Wilkinson. Everyone is welcome to attend.