Warwick church gutted ahead of renovations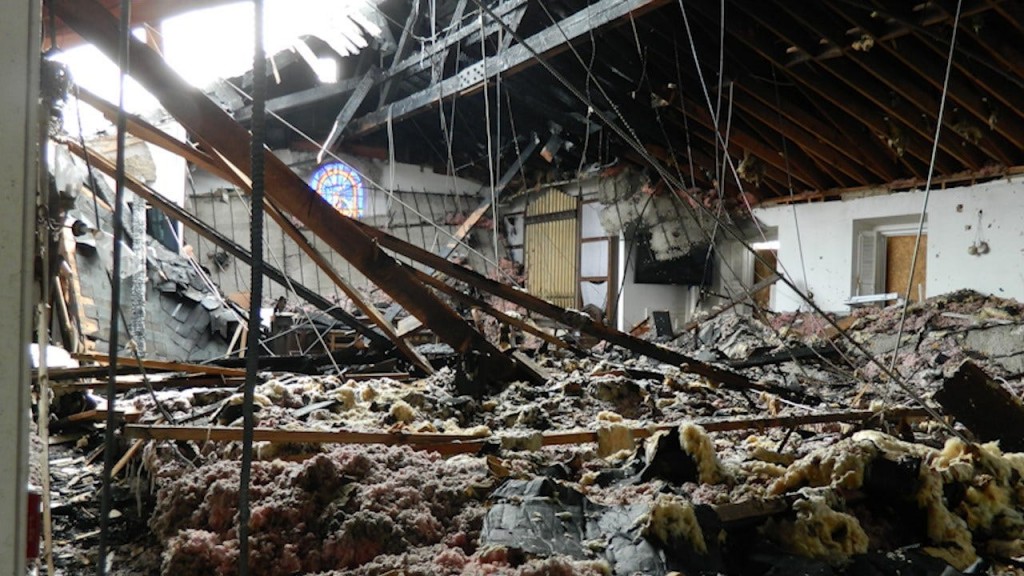 By: Amanda Pitts
alpitts@abc6.com
@APittsABC6
WARWICK, R.I. (WLNE) – Renovations are underway at Woodbury Union Church in Warwick after a devastating destroyed the 110-year-old building last November.
"The ceilings have caved in inside most of the rooms, all of the pews have been crushed in by the ceiling debris, there's books scattered everywhere, charred remains everywhere," said Pastor TJ DeMarco.
Crews will spend about a month completely gutting the inside of the church, and will then replace the roof. The outside structure will stay in place, as long as issues aren't detected throughout the demolition process.
Pastor TJ DeMarco said he's grateful that meaningful items were saved in the Thanksgiving eve fire, like their communion table, baptismal font, organ and stained glass windows.
The renovation work is thanks in part to donations from the community. A GoFundMe for the church has raised over $13,000. Pastor DeMarco said a local church, St. Paul's Evangelical, donated a whopping $19,000 to the renovation efforts.
"We had churches from New Jersey, from California, sending us funds."
Their neighbor, St. Benedicts Church, opened their doors to the parish immediately after the fire for their Sunday services. Pastor DeMarco said they haven't missed one Sunday, and some parishioners sit in the same seats in their temporary church as they did in the old building.
"We are looking forward to getting back, but we don't need a building to be a church. We just need to be together," said DeMarco.
Officials were unable to determine an exact cause of the fire, but Pastor DeMarco told ABC6 they believe it started in leaves outside of the building by dumpsters.
The church is hoping to be back open by Easter 2020.
© WLNE-TV 2019