Warwick City Hall renovations almost complete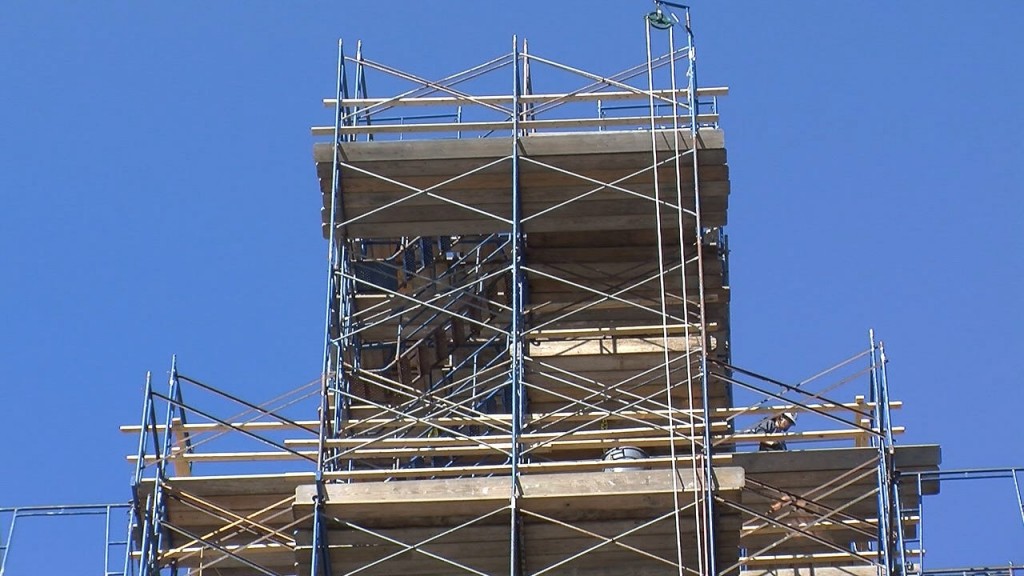 By: Chelsea Priest
The view from the top of Warwick City Hall is picturesque, over 100 feet up, overlooking the bay. Three months of work has already gone into repairing and restoring the 120 year old building. Mayor Scott Avedisian says, "We have an asset, and we are doing everything we can to protect that asset."
On Tuesday afternoon, the Mayor along with Governor Lincoln Chaffee climbed to the top of the tower. During the restoration, much of the tower was in good shape, but some areas of rot were found. Avedisian, "maintenance is one of the first things that goes out of a budget, we are trying to be very prudent in how we invest money."
The restoration is costing roughly $770,000 dollars but about half of the project is being covered by a national preservation grant. The scaffolding for the repairs is one of the most expensive parts of the restoration, costing over $100,000.
Once the scaffolding comes down, Warwick residents will see some of the original pieces of the tower.
Robert O'Donnell, President of E.F. O'Donnell & Sons Co. says, "A lot of the details that were gone over the past 13 years, you'll see come back and they're all original to the building. The copper dome has been completely reclad, the weather vane assembly has been restored."
The restoration of Warwick City Hall, which is on the National Register of Historic Places will be complete by mid-November.
(C) WLNE-TV 2013