Warwick community holds blood drive, fundraiser for Toll Gate soccer player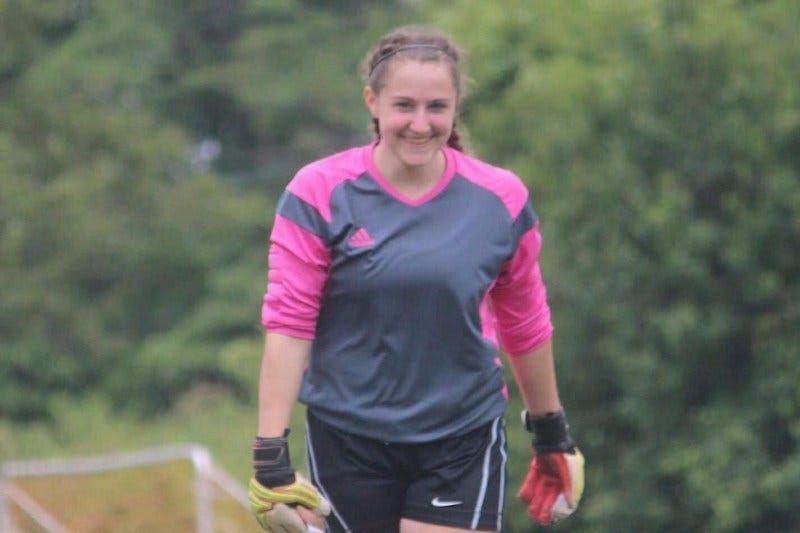 By: Chloe Leshner
cleshner@abc6.com
@cleshnerabc6
WARWICK, R.I. (WLNE) — This time last week a 16 year old Warwick girl was getting ready for another week of school when she was rushed to the hospital. Now she'll need her leg amputated to save her life. Tens of thousands of dollars have already been raised to help Gianna Cirella and her family and today, hundreds gathered in Warwick to donate blood and raise even more money.
It's an old Japanese tale, 1000 paper cranes will bring good health. Friends and teammates of Gianna Cirella are hoping that by hanging the cranes they've made in her hospital room, she'll start feeling better soon.
"We know that shes a fighter we just hope that this supports her along the way, it's just a sense of hope," says her friend and teammate on the soccer team Alyssa Silvestre.
Cirella, a junior at Toll Gate High School, was rushed to the hospital last Monday. She'll need her right leg amputated to save her life but she is improving a little each day.
"The doctors did say it was a bumpy first few days but now we're kind of at a cruising altitude and hopefully we're going to stay cruising and everything is going to come out positive and for the best," says Lonna Razza, the girl's soccer coach.
Cirella has needed a lot of blood transfusions, now the community is doing what they can to restock the shelves.
"The community has come together in such a way that I couldn't have imagined it being this huge, I knew it would be a big turnout for the blood drive but I didn't think it was going to be this big," says Razza.
The student community is coming together too as students from all different sports teams help collect donations from drivers passing by.
"It's crazy to see this many people in the city coming out to support, so many people from our school and our sports teams coming out to support one person who's in need and just giving money, it's amazing," says Joel Roache, a senior at Toll Gate.
"The whole school is united and they're all supporting her and doing what they can and it's good to see," says Elisa Saccoccia, Cirella's best friend who organized a Go Fund Me page for the family.
Papa's Ice Cream and Mike and Gel's Pizza in Warwick also donated 15 percent of their sales Sunday night to the Cirella family.
(C) WLNE/ABC 6 2017