35 families displaced after fire tears through Warwick apartment complex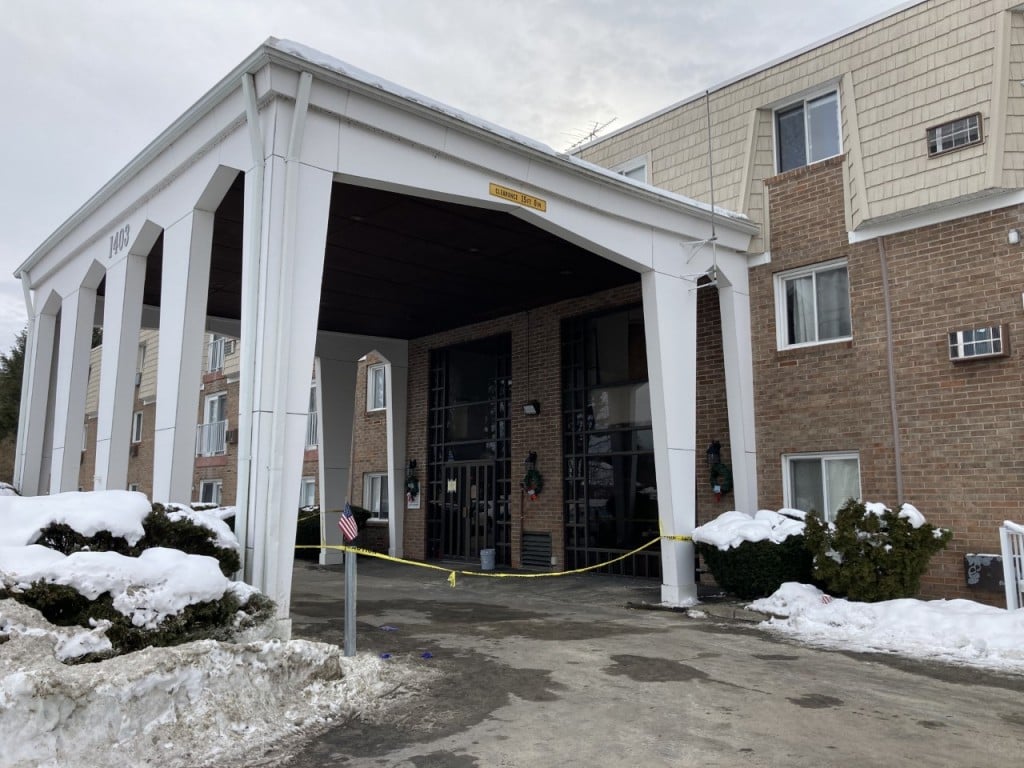 WARWICK, R.I. (WLNE) – A two-alarm fire broke out at a Warwick Avenue apartment complex early Saturday morning, displacing 60 people.
The fire happened at the Les Chateaux Apartments on Warwick Avenue.
According to Battalion Chief Tom Brady, the fire started in the basement, before spreading up the stairs and into the building's lobby.
Brady said the 3-story, multi-family apartment complex was home to 46 units. All of who are now displaced.
According to Brady, two people were treated on scene for smoke inhalation, and one woman was treated after slipping and falling on ice.
Brady said 35 Warwick firefighters were on scene extinguishing the flames.  He credited those responders for the work they did, and successfully removing everyone from the burning building.
Brady said residents, escorted by firefighters, were able to go back to the complex and grab their belongings such as cell phones, clothes, and medication.
Warwick Police said the Red Cross is assisting those who have been displaced.  A temporary shelter has been set up at the Pilgrim Senior Center, and Red Cross volunteers are on-site helping those in need of temporary housing.
The Red Cross said 35 families were displaced – 49 adults and 11 children.
The fire is believed to have started in a storage area in the basement.  The State Fire Marshal is investigating further.