Warwick home damaged by morning fire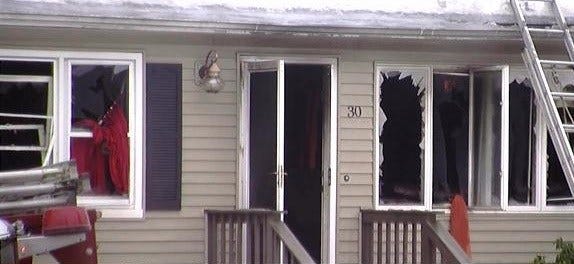 By News Staff
A basement fire caused a lot of damage to a Warwick home Wednesday morning.
Crews arrived to heavy smoke throughout the home on Adelaide Avenue.
The family did escape safely after smoke detectors alerted them to the fire.
No one was hurt, but the winter weather made it tough for firefighters.
"Well because of the snow situation that we're all quite familiar with, the hydrants are a little bit tough right now, some are buried. We did have a fairly long lay to get in here," said Battalion Chief Miles Steere.
Because of the heavy smoke damage, the family will not be able to live there right now.
(C) WLNE-TV 2015