Warwick Mall Officially Re-Opens Today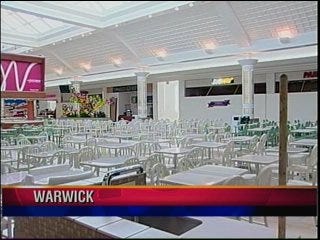 Months after this spring's historic floods, a good portion of the Warwick Mall is back open for business today.
30 of the mall's 70 stores are open as the mall officially re-opened for business at 10am. Patrons can look forward to a new-look mall as improvements have been made to the concourse area, including new flooring, walls and bathrooms.
ABC6 reporter John Guice was at the re-opening and has that story.