Warwick man charged with felony assault in hit-and-run crash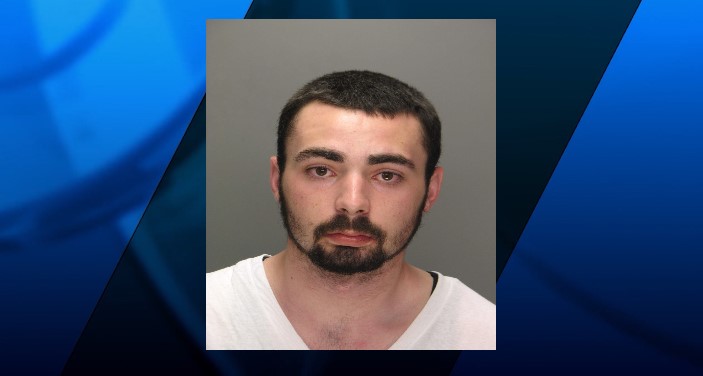 WARWICK, R.I. (WLNE) — A Warwick man is facing a felony assault charge after police said he was involved in a hit-and-run crash Thursday afternoon.
The crash happened at about 2:30 p.m. in the area of Adams and Van Buren streets in Warwick.
When officers arrived at the scene, police said they found a man in the roadway and were informed that a blue Jeep hit the man and took off.
The man, whose name was not immediately released, was taken to Rhode Island Hospital and is in critical condition.
Shortly after, police were able to find 25-year-old Thomas Leamy and charged him with felony assault and driving on a suspended license.
In addition to the charges stemming from the incident, Leamy is being held on two outstanding warrants.