Warwick man charged with multiple counts of vandalism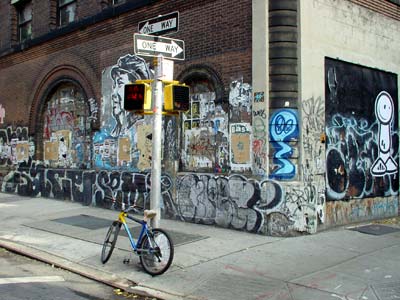 By: News Staff
News@abc6.com
Twitter: @ABC6
A Warwick man has been charged with multiple counts of vandalism for allegedly defacing properties throughout the city with graffiti.
Warwick police charged Nicholas Stocker with six misdemeanor counts of vandalism last month. Officer Gary Driscoll told The Associated Press that Stocker used signature marks when tagging the properties, most of which were local businesses.
In the end, it was Stocker's use of social media that led to his downfall. Officer Driscoll said Stocker put up images of some of his graffiti jobs on Instagram, ultimately helping police with their investigation.
Police are still searching for two other individuals believed to be involved with the graffiti. Stocker is due in court on July 11.
Photo credit: Urban75.org