Warwick Man Faced with Eviction, Commits Suicide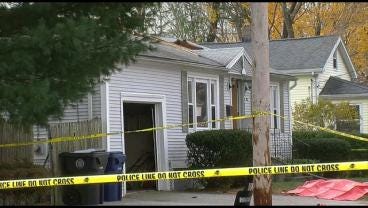 By Mark Curtis, ABC 6 Reporter
A Warwick man committed suicide Monday, as he was being served with eviction papers.
At first, Warwick firefighters were called to 88 Greylawn Avenue for a smoky house fire. As they were responding, police say they received calls about shots fired from the same address.
A Constable had been serving foreclosure papers according to Warwick Police Capt. Joseph Coffey. The home was also for sale and under foreclosure according to Capt. Coffey.
When firefighters reached the victim in the home, he was dead from a self-inflicted gunshot wound. As there was a concern about ammunition and suspicious packages in the home, the State Fire Marshal and the bomb squad were called in.
A small remote control robot was used to check if any of the packages were explosives, and they were successfully neutralized and found not to be dangerous.
Neighbor Diane Roberts said it was sad that foreclosure proceedings resulted in the man taking his own life. The deceased was identified as 58 year old Richard Dodd, of Warwick.