Warwick man pulls victim from car in fiery crash on I-295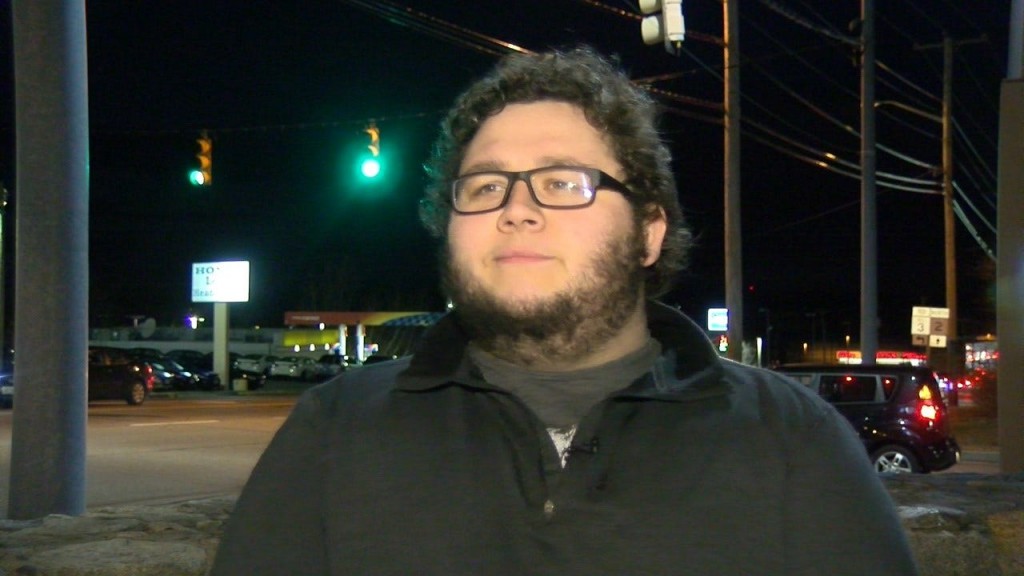 By John Krinjak
Email: jkrinjak@abc6.com
Twitter: @johnkrinjakABC6
JOHNSTON, R.I. (WLNE) — It was the last thing Steven Lipps expected to see as he drove northbound on I-295 Thursday night.
"Ended up seeing a pair of headlights coming towards us. By the grace of God I was able to swerve out of the way," said Lipps.
In his rear-view mirror the Warwick man saw the wrong-way truck plow head on into Samantha Kennelly's Kia.
He and his girlfriend quickly pulled over and jumped out.
"We ran to her car, and I was just yelling to her, ma'am, ma'am, are you okay? And I had no responses. And I was like just call 911. Just call them," said Lipps.
As they were helping Kennelly, Lipps saw Robert Allen's truck go up in flames.
"I ended up rushing over, getting the door open, and thankfully I was able to have two other good Samaritans help me pull the gentleman out," said Lipps.
He then ran back to Kennelly.
"I was able to get her driver door open. I got my knife out, I was able to cut her airbag and her seatbelt twice, and I was able to grab her, get her out with another man's help, and we were able to drag her to a safe place," said Lipps.
He says the 27-year-old was conscious but in shock.
"We were just talking to her, trying to calm her down, let her know help is on the way," said Lipps.
Lipps tells me he hopes this serves as a teachable moment to bring awareness to the dangers of drinking and driving.
"Under the influence, it hits, because it's something that's preventable, you know? It shouldn't happen, but it does," said Lipps.
Despite his quick thinking, Lipps says he's not a hero.
"I'm just an ordinary citizen and I knew I had to get in gear," said Lipps. "I'd do it all over again if I had to."
© WLNE-TV / ABC6 2017