Warwick mayor announces expansion of programming for seniors with virtual classes
Program made possible through a partnership with URI Cyber Senior Program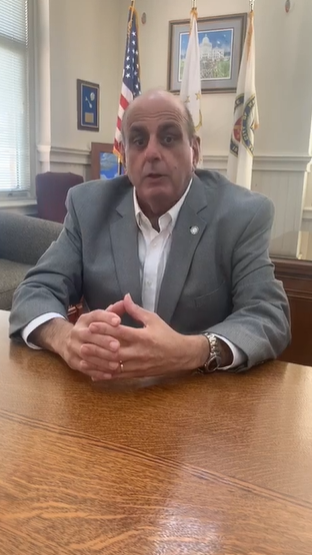 WARWICK, R.I (WLNE) – Warwick Mayor Joseph Solomon announced on Thursday the expansion of programming for seniors with virtual classes and technology assistance.
These will be available through the Pilgrim Senior Center and will be available the week of September 8.
"We all know how trying the COVID-19 pandemic has been on all of us, but particularly our seniors, many of whom have been isolated from, or have had extremely limited personal contact with, their family and friends as they follow health safety guidelines," said Mayor Solomon.
"With social distancing protocols still in place as we head into the fall, it's even more important to offer our seniors additional ways to connect with their friends at the Center. I'd like to thank the volunteer instructors and Blue Cross/Blue Shield of Rhode Island, who are making it possible to offer these classes free of charge to participants. Our partnership with URI will also help seniors who may be a bit intimidated by technology to feel comfortable taking part in these virtual classes," he continued.
According to Mayor Solomon, Blue Cross/Blue Shield will be sponsoring two virtual exercise classes, Low-Impact Aerobics, and Gentle Yoga.
Classes will also include Poetry reading.
Thanks to a partnership with URI's Cyber Senior Program, seniors can schedule one-on-one telephone appointments for assistance with technology questions, including Zoom.
Those looking to make an appointment can do so by contacting Senior Center Program Manager Kathleen Bohl (401)-468-4074.
"I'm so pleased that we are able to offer these classes to our seniors, who have missed taking part in many activities since the pandemic struck," the Mayor said. "Going forward, we'll be examining other opportunities to ensure that our seniors can stay active and connected with each other during these extraordinary circumstances."
Seniors who wish to participate can do so by registering online at https://www.warwickri.gov/senior-services-pilgrim-senior-center/webforms/pilgrim-enrichment-center-virtual-classes.
©WLNE-TV/ABC6 2020