Warwick middle school teacher faces child pornography charges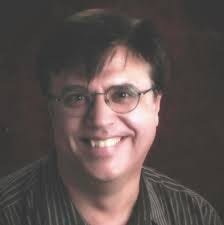 By Alana Cerrone
A Warwick
middle school teacher is facing charges for child pornography and indecent
solicitation of a child.
RI State Police arrested Thomas Hewes, 52, of Cranston,
on Friday after an investigation launched by the National Center
for Missing and Exploited Children.
Reports say that an online user claiming to be a 16-year-old girl was
soliciting sexual images from underage boys. The RI State Police Computer
Crimes Unit investigation led to a search warrant for Hewes' home. There, they
found two computers, an iPhone, an iPad, and 24 USB flash drives containing
alleged child pornography. The flash drives were hidden in the basement drop
ceiling.
Hewes was arraigned and released on $10,000 personal recognizance with
special conditions prohibiting Internet use and contact with children.
At this point, there are no reports of local victims.
Hewes is a social studies teacher at Gorton
Junior High School in Warwick. Warwick Schools Superintendent
Richard D'Agostino said in a press release that Hewes was not in school Friday
and has been suspended pending the outcome of the investigation.
© WLNE-TV 2014