Warwick parent concerned over bus drivers texting, running stop signs
A parent in Warwick is fed up with an ongoing issue outside of his daughter's elementary school.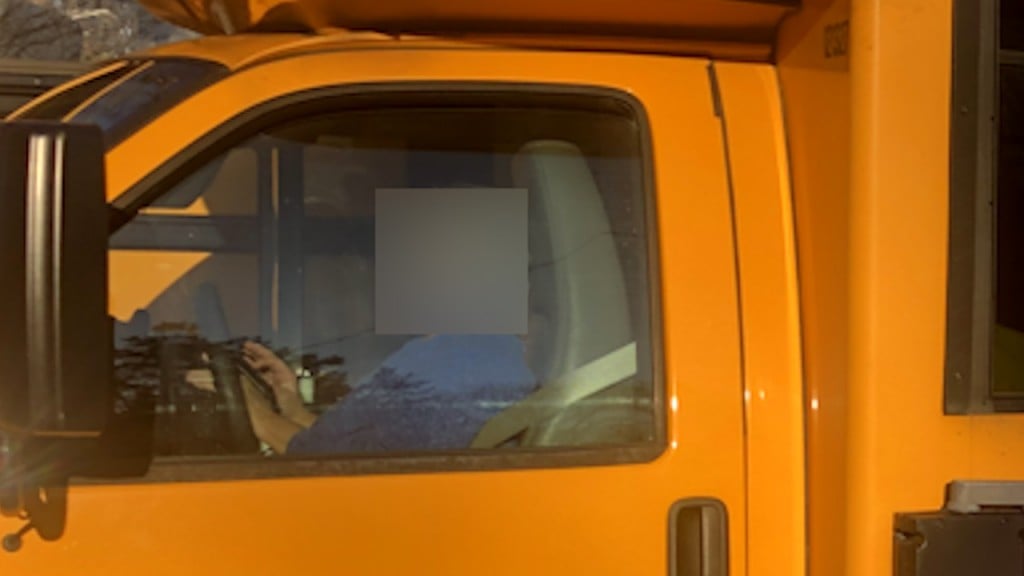 WARWICK, R.I (WLNE) – A parent in Warwick is fed up with an ongoing issue outside of his daughter's elementary school.
Hugo Adames, who lives near Cedar Hill Elementary School, said he spots distracted bus drivers every day.
"Kids are pouring out of the school, running between the buses, while the bus drivers are looking at their mobile devices the entire time."
Adames, who walks his 10-year-old daughter to the school every day, has been gathering photos and videos as proof. He's caught bus drivers looking down on their phones, parking across crosswalks, and even running stop signs.
"They don't notice me walk in front of them. They don't notice me. I pull right up to their window with my phone camera on, recording, and they don't even notice," said Adames.
On Tuesday, he said, while dropping off his daughter, the two were almost hit by a distracted bus driver.
"As she was looking down, she pulled forward. I pulled my daughter back, and she looked up at that same moment. It could have been bad."
It was then that he decided to post his frustrations to Facebook.
"I've received a ton of responses from neighbors, private messages, text messages from friends who've had similar problems, not only here at Cedar Hill, but at other schools."
The buses are contracted by the city of Warwick from First Student Inc. based in Cincinnati, Ohio. Adames said he contacted First Student Inc. on Tuesday and spoke with a representative over the phone.
"She said that they don't have a policy in place for drivers using their mobile devices," said Adames.
ABC6 contacted First Student's Warwick office on Wednesday but were referred to a corporate voicemail.
Adames said he also reached out to Cedar Hill's principal, who referred him to Superintendent Phil Thorton. Thorton, to ABC6 on Wednesday, said he had not received a formal complaint.
While nothing serious has happened yet, Adames fears it will, and thinks drivers should face consequences for breaking the law.
"I know if I were to drive on a school zone or anywhere for that matter with a mobile device on my lap or behind the wheel, I would probably get in trouble for it."
In a statement Wednesday afternoon, Mayor Joseph Solomon's office said they were made aware of the issue by Adames, and contacted the Superintendent's Office, First Student, and School Committee member Nathan Cornell.
"We have heard back from the Superintendent and First Student and both parties are investigating the concerns regarding this issue and will be working cooperatively to address them," said Susan Baker, spokesperson for the Mayor's office.
© WLNE-TV 2020