Warwick police ID suspect in Warwick Mall break-in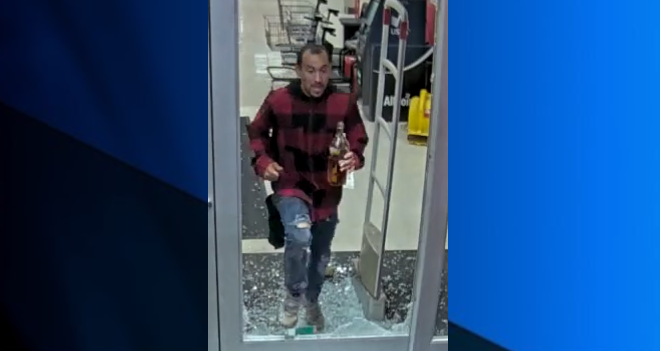 WARWICK, R.I. (WLNE) — The Warwick Police department released photos of the man they said they're searching for in connection to a break-in at the Warwick Mall.
Police said they're searching for 33-year-old Alcides Medina III, who they said threw a rock, breaking both the interior and exterior windows of a Target.
Officials said they responded to the store around 3:45 a.m. for a report of a burglary in progress. Officers flooded the area and a K9 was called in but were not able to find the suspect.
Employees working in the store at the time described the suspect to police as a short, skinny, white man with tattoos who was shirtless and wearing jeans.
Once inside the store, police said that Medina III ran to the men's department, stole a red and black flannel shirt and fled the area.
Police said they learned that Media allegedly broke into the Apple Cinemas at the mall, stealing a bottle of liquor from inside, which is pictured in CCTV footage.
A warrant for Medina III's arrest has been signed and anyone who knows where Media III is should call police.