Warwick police searching for two women wanted for shoplifting at Walmart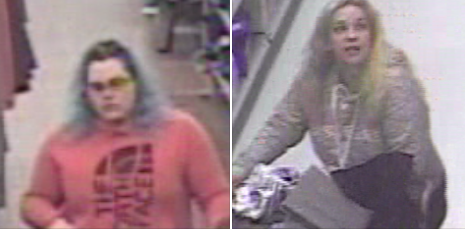 Credit: Warwick Police Department
WARWICK, R.I. (WLNE): The Warwick Police Department is searching for two women wanted for shoplifting clothing, toys and electronics from a Walmart store, according to police.
The women were caught on surveillance camera back on January 23rd on Bald Hill Road.
The women were seen entering the store with two young children and two large empty purses. The women were then seen taking the items and leaving with the two purses that were now full, according to police.
The women refused to stop for Walmart Associates.
Anyone with any information is asked to contact police.