Warwick Police try to identify a man responsible for a CVS Pharmacy robbery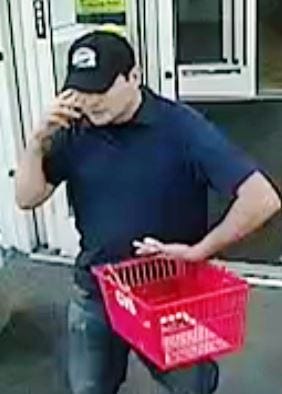 By News Staff
Jvcianci@gmail.com
Warwick Police are working to identify a white male that robbed the CVS pharmacy at Warwick Ave and Atlantic Ave.
It was Monday night at approximately 1 a.m. when the man in those surveillance images walked into the CVS pharmacy acting as if he had a gun and demanding all the Oxycodone tablets.
After leaving the pharmacy, the suspect was tracked to Sprague playground and the neighborhood between post Rd, Atlantic Ave. and Lakewood Ave.
He is believed to left the pharmacy with a large amount of Oxycodone.
(c) WLNE-TV 2015