Warwick police unveil cruiser in support of Autism Awareness Month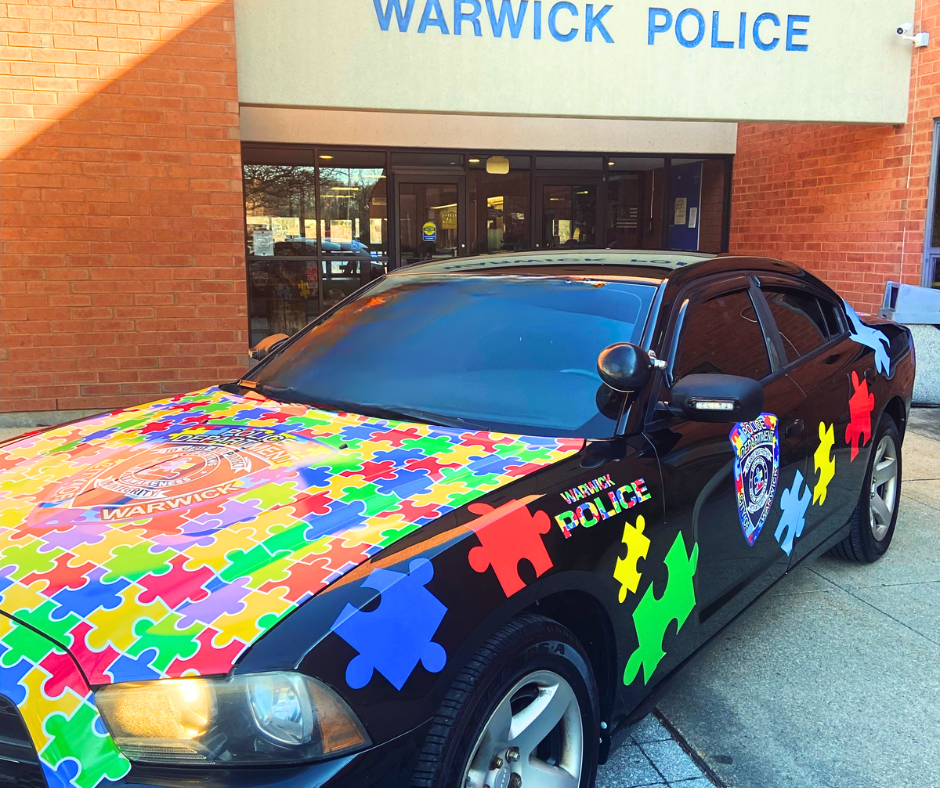 WARWICK, R.I. (WLNE) — Warwick police are showing support for those with autism by launching a new patrol car.
Police said as part of Autism Awareness Month, one of their cruisers will have a colorful design to show support with those who are impacted by autism.
"We will strive to do our part to continue to train our officers to properly recognize and handle situations involving those with autism and hope that this cruiser will help bring awareness to the community," the department said in a release.
According to the CDC, 1 in 36 children are diagnosed with autism.
Warwick police said their officers are specially trained in wandering and elopement prevention response.