Warwick police pursuit ends with crash, 3 arrested
One woman was sent to the hospital with serious injuries; police recovered a stolen gun at the scene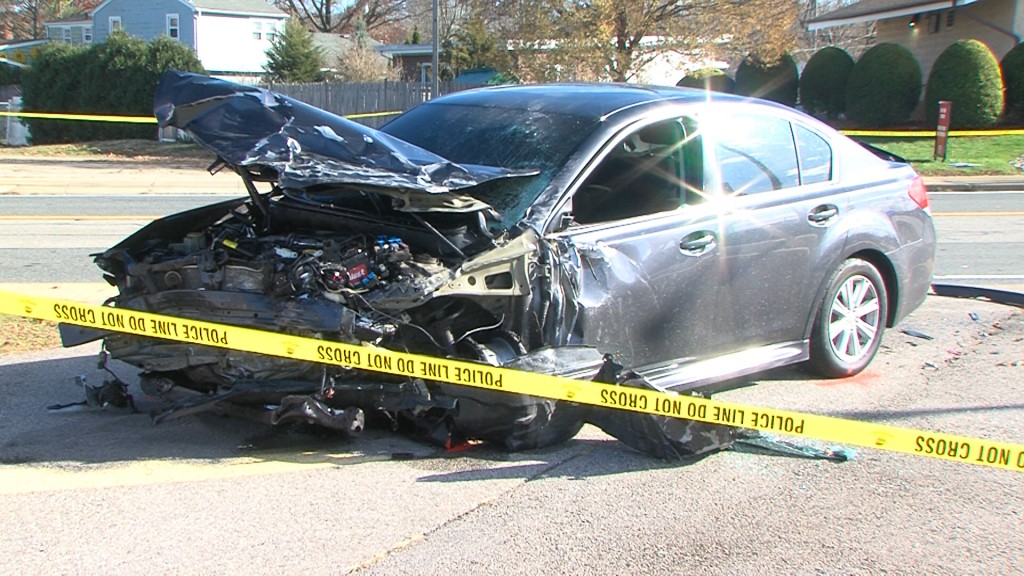 WARWICK, R.I. (WLNE)– A police pursuit in Warwick Wednesday ended with the subject crashing into a woman's vehicle at the intersection of Warwick Avenue and Narragansett Parkway.
Police say the incident occurred before noon, when an officer spotted a vehicle with heavily tinted windows and a stolen license plate.
After pulling over the vehicle, the driver and a passenger attempted to flee on foot in the area of Quimby Street, Warwick Police Captain Michael Lima said in a statement.
The officer was able to apprehend the subjects and ordered them to the ground.
According to Lima, the officer observed suspicious behavior that lead him to believe the two men were holding a firearm or contraband.
As this occurred, a third individual, hidden because of the tint on the vehicle's windows, attempted to speed off, nearly striking the officer and the two subjects on the ground.
Police responding to the scene recognized the description of the vehicle, as it wove through traffic with a blown-out tire, Lima said.
Officers gave pursuit, and the vehicle sped through a red light before colliding with another car at the intersection of Warwick Avenue and Narragansett Parkway.
The female driver of that vehicle was transported to Rhode Island Hospital with injuries described by police as serious but not life-threatening.
The driver that caused the pursuit was revealed to be a juvenile. Police say he now faces multiple charges.
A stolen gun was recovered beneath the driver's seat, and one of the detained subjects was concealing ammunition, police said.
Branley Ferreras, 19, of Providence, and Darlin Daniel Gomez, 22, of Warwick, are both being held overnight, police said. Each had outstanding bench warrants.
In addition, Ferreras will face a charge of receiving stolen goods, and Gomez faces charges related to possession of narcotics and the stolen handgun.
They are expected to be seen in Third District Court Thursday morning.
©WLNE-TV/ABC6