Warwick School Committee votes to close 2 schools, convert another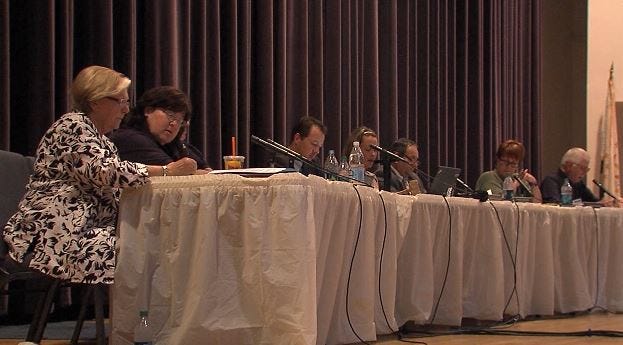 By Liz Tufts
ltufts@abc6.com
A plan to close two middle schools in Warwick is now a done deal.
The changes are being made to consolidate space and save the city money, but many are concerned about how it will now affect students and teachers.
A day after the Warwick School Committee voted to consolidate schools in the city many still agree it's not the way to go.
Under the plan, two of three junior high schools, Gorton and Aldrich, will close converting Warwick Vets High School into a middle school.
The city would then have two junior high and two high schools instead of three, but the plan isn't what many students, parents, and teachers, wanted to see happen.
"My job could be in jeopardy," said Leah Hazelwood, a teacher assistant at Warwick Vets. She thinks that hiring a consultant to help with the decision-making process, which cost $240 thousand dollars, was a waste of money. "As a taxpayer in the City of Warwick, I paid for nothing," she continued.
Warwick Mayor Scott Avedisian says it's a change that needed to be made, "40 percent of the buildings just aren't being used."
But some say the transition alone may be too hard on the students.
"It's going to be hard for a lot of kids because they've grown up together throughout the years… it's going to be really hard for them," said Briana Reynolds, a student at Warwick Vets.
A timeline for the closing of those schools and how many jobs will be affected has not been finalized.
© WLNE-TV 2015