Warwick to add new warning system on Conimicut Point Beach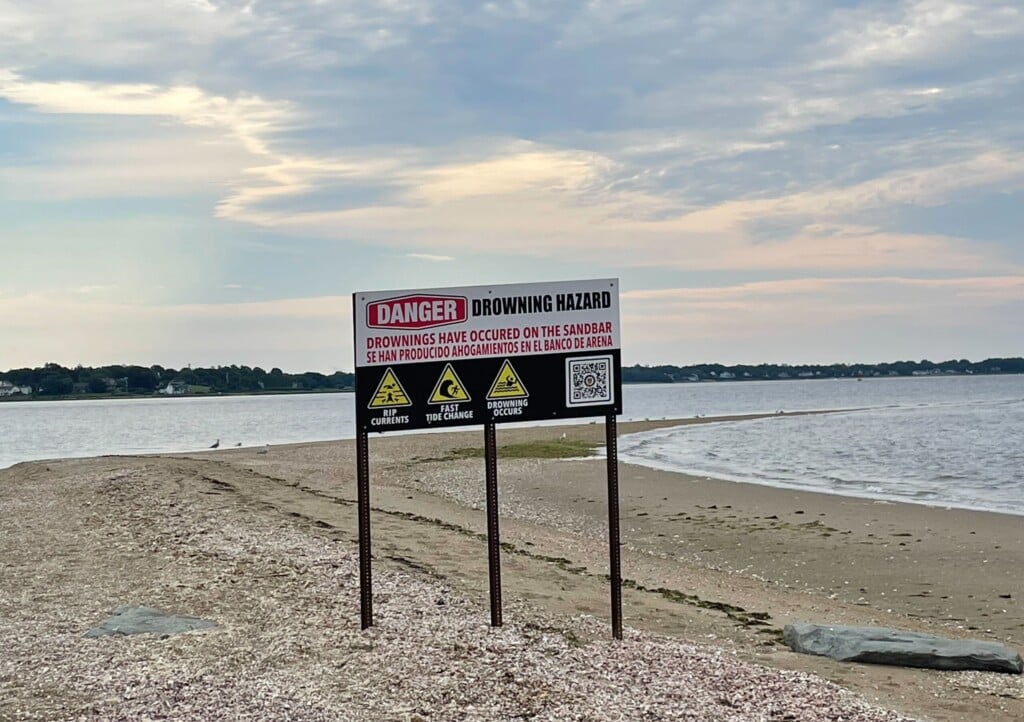 WARWICK, R.I. (WLNE) — The city of Warwick will demonstrate a new warning system on Monday that will be placed at Conimicut Point Beach.
Mayor Frank Picozzi said a new system has been in the works for months.
The demonstration will be held at the Sawtooth Building on Centerville Road.
A sign posted at the start of the sandbar at Conimicut Point warns swimmers of rip currents and fast tide changes.
A sign by the entrance of the beach also tells swimmers that there's no lifeguards at the park.
Nicolette Biber drowned after she went for a night swim earlier this month with her boyfriend.
Police said she went into the water at the start of the sandbar and didn't come back up.
Biber was later found on the other side of the sandbar by the lighthouse.
She was rushed to Kent Hospital, where she died.
There have been several more reported drownings near the sandbar.