Washington Meeting Set To Discuss Death For Pleau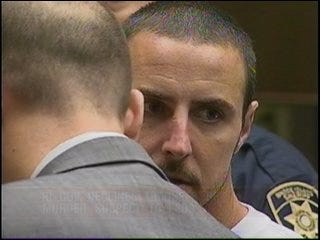 PROVIDENCE, R.I. (AP) – Lawyers on both sides of a Rhode Island murder case that has spawned a custody battle involving Gov. Lincoln Chafee are set to meet with the Department of Justice about whether the suspect will face the death penalty.
Jason Pleau's defense attorney David Hoose says both sides meet on Monday with the DOJ's Capital Case Unit. The group will recommend to U.S. Attorney General Eric Holder whether Pleau
should face the death penalty if convicted of killing a man outside a bank last year.
Pleau does not want to be transferred to federal custody, where he could face the death penalty. Chafee last month refused to surrender Pleau, citing the state's opposition to the death
penalty.
The 1st Circuit Court of Appeals hears the custody case Thursday.
Copyright 2011 by The Associated Press. All Rights Reserved.